A Look At the $750k Armoured Audi A8 L Security That Ferried Muhammadu Buhari In France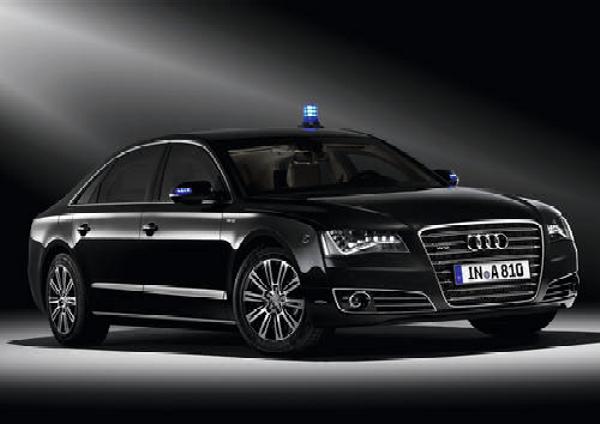 Let's take a look at the life saving features of the $750k armoured Audi A8 L Security that ferried Muhammadu Buhari in France.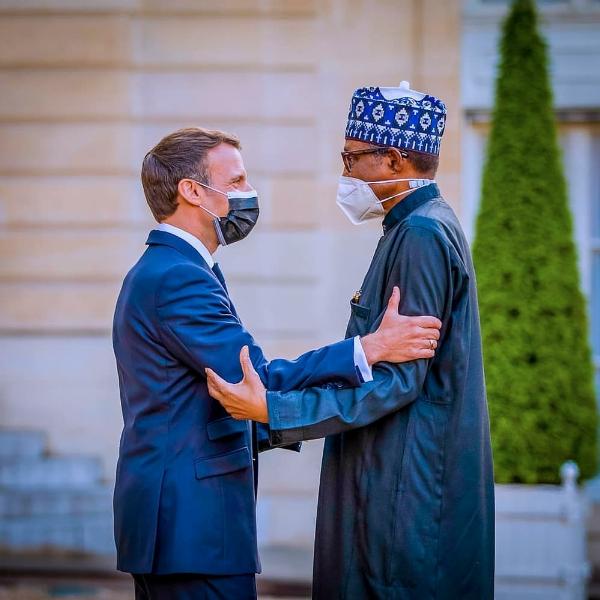 President Muhammadu Buhari and French president, Emmanuel Macron, on Monday had a separate meeting at the Elysee Palace, ahead of this week's twin African Summit meeting in France.
During the brief meeting, the two leaders discussed the growing security threats in Sahel and Lake Chad region, political relations, economic ties, and climate change.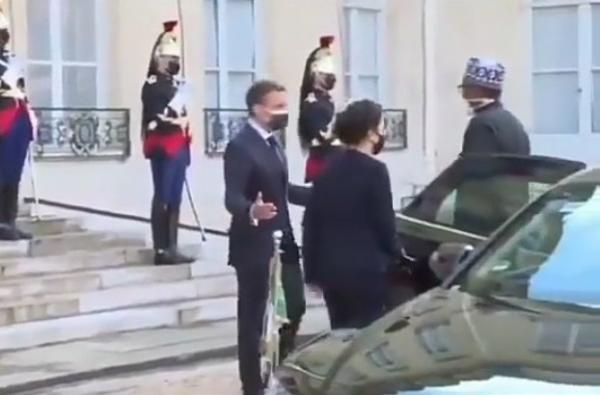 Video
A short clip shared shows the moment Muhammadu Buhari was ferried to the Elysee Palace, the official residence of the President of the French Republic, in an armoured in a armoured Audi A8 L.
As car guys, we take a look at the life saving features of the armoured Audi A8 L Security luxury sedan which France used in ferrying the visiting President.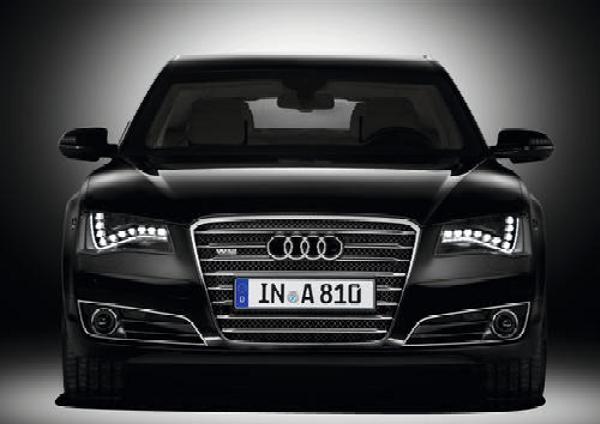 $750,000 Armoured Audi A8 L Security
The armoured Audi A8 L Security luxury sedan is actually a bunker version of the regular A8 L, a process that takes an extra 400 hours of work.
In combines a protected passenger cell that complies with the bulletproof class VR9 with the glass areas that meet the requirements of the resistance class 10.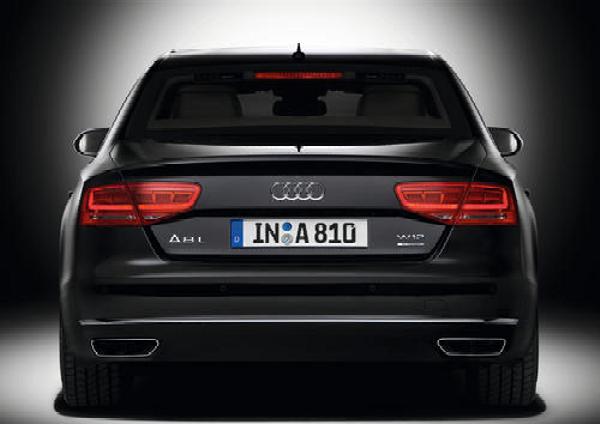 The armour on the luxury sedan is designed resist assaults from snipers, hand grenades, and rapid fire. With its run flat tyres, the L Security will also take its occupants to safety at speeds of up to 50 mph for a maximum of 50 miles.
What if car gets stuck and the doors can't be opened the usual way. The L Security has an onboard pyrotechnic system, which when activated, generates an explosion to rip apart the hinges between the door and the body.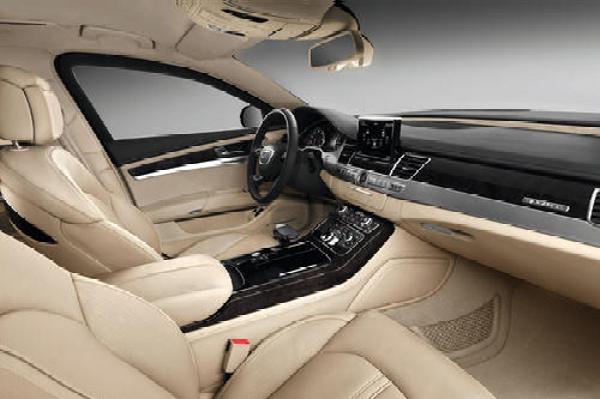 Just like in the US Beasts, the armoured Audi also boasts an air system that automatically closes the air flaps when high level of pollutants is detected. After that, breathable air is pumped through the air vents for a limited amount of time.
Powering the A8 L Security is Audi S8's 563-hp twin-turbo V8. Due to the added weight, it completes the 0-62 mph (0-100 km/h) run in 6.3 seconds.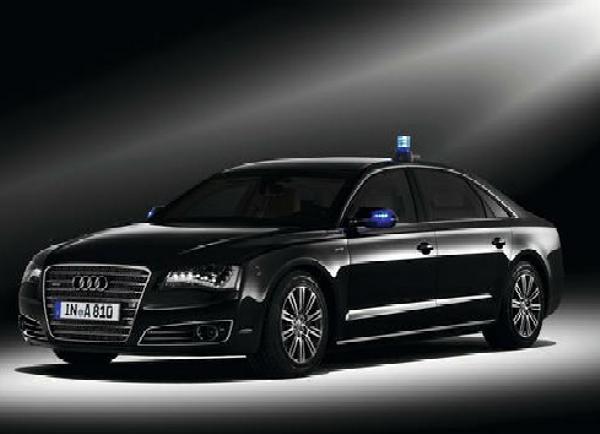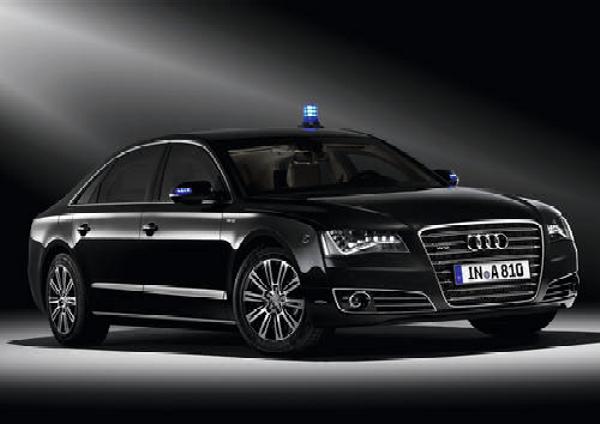 The top speed is down from an electronically governed 155 mph (250 km/h) to 130 mph (210 km/h).
If you want to drive like the president, Audi will make one of these for you for $750,000 before options, and it takes 3-6 months to deliver the car.