Tesla Cybertruck To Start Production This Year As Buyers Have Been Contacted Via Email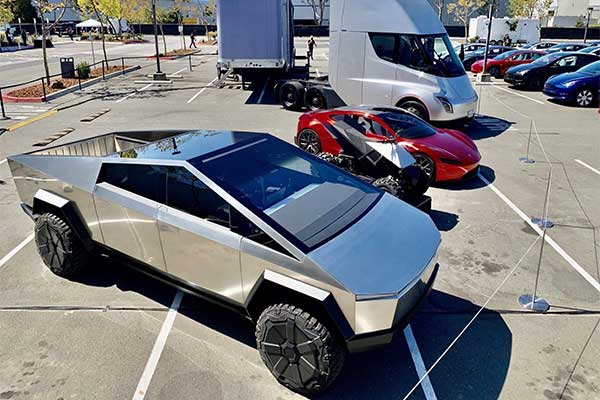 With Ford teasing the F150 Lightning and GMC Hummer pickup getting closer to sale, Tesla had to react and fast. Their second most anticipated model (first us the new Roadster) the Cybertruck will start production this year. This is coming after more than a year it was showcased and while most people were pissed after a long wait (due to paying for reservation) they can now have a bit of respite.
An email to this effect was sent to those who reserved their Cybertruck and it goes thus… "Hello from Tesla! Congratulations on taking the first step to becoming a Tesla Owner! The Cybertruck will start production in late 2021 and will be an exciting time for everyone. We have exciting news! We opened a new location in Fort Myers! Since the Cybertruck has yet to be released, we would like to extend an invitation to test drive a Model that is currently available. We have the Model 3 and Y available for test driving."
Aside from the email, other business people personally tweeted Tesla Boss Elon Musk about the production of the truck with Elon giving a positive reply stating that the Cybertruck will be built at Giga Texas with deliveries starting at the second quarter of 2021. Earlier Elon Musk was seen driving the Cybertruk on the site in which it's to be made.