AC Cobra Is Back And Has Previewed Its Latest GT Roadster Set For April Release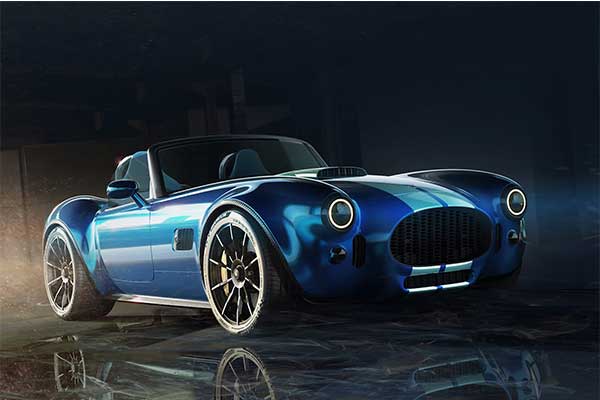 AC Cobra has been subject to countless kit cars and replicas over the years, of varying quality, it must be said – but in 2023, its original maker is taking the spotlight. Meet the AC Cobra GT Roadster: it's a modern take on the 60s icon built around a bespoke aluminum chassis and a 654bhp V8.
The oval grille, round headlights, long hood, and fantastically flared wheel arches look pretty much exactly like a 1960s Cobra. Aside from big wheels and body-colored mirrors, there's little reason to think this is actually a new car.
Perhaps the most striking of the tech details is the 2,570 mm (101.2-in) wheelbase, which is a massive 284 mm (11.2-in) longer than the traditional AC Cobra Mk IV, while overall length has only increased by 110 mm (4.3-in). AC says the additional inches between the axles improves interior space and a wider track improves the handling and presumably helps balance out the extra length to preserve the classic Cobra look.
The car is also fitted with modern creature comforts such as power windows, automatic climate control, and an infotainment system with navigation. AC will also offer a long list of options, including carbon-fiber seats, leather trim, and a removable hardtop.
Powering this roadster is a 5.0 Coyote V8 (from Ford) that outputs 654 horsepower and 575 lb-ft of torque. A 10-speed automatic transmission is standard, but buyers will also get to choose a six-speed manual for a more authentic Cobra experience. It does 0 to 62 mph in 3.4 seconds and to a 173 mph (278 km/h) top speed.
AC Cars says the GT Roadster is road legal and currently available for order to buyers around the world.