Popular Hair Seller Buys Badly Accidented 2019 Range Rover Velar, Exposed For Lying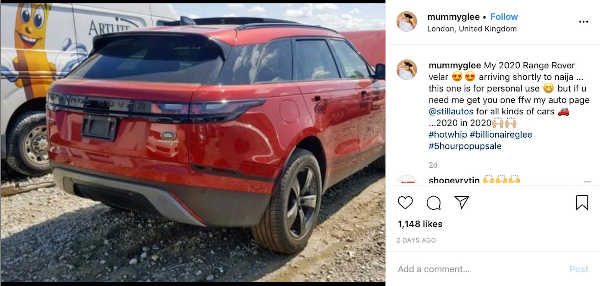 Wonders they say, shall never cease, a popular blogging page on Instagram, Gistlovers has exposed a lady identified as 'Mama Glee' for pretending to buy a 2020 Range Rover Velar. Unknown to her unsuspecting followers, what she actually bought was a badly damaged 2019 Range Rover Velar.
Mama Glee, the self-acclaimed Instagram influencer took to her IG page to announced her newly acquired 2020 Range Rover Velar. However, the popular gossip IG page decided to investigate the real status of the Velar. Their discovery has stirred reactions causing Mama Glee a hard backlash as she is being trolled for living what Nigerians call 'the audio life'.
The popular Human Hair Guru posted: " My 2020 Range Rover velar 😍😍 arriving shortly to Naija … this one is for personal use 😁 but if u need me to get you one ffw my auto page @stillautos for all kinds of cars 🚗 …2020 in 2020🙌🏼🙌🏼
#hotwhip #billionaireglee #5hourpopupsale. "
Reacting to the post, Gistlovers Blog took to Instagram to counter the Hair Guru, claiming that it's 2019 accidented car.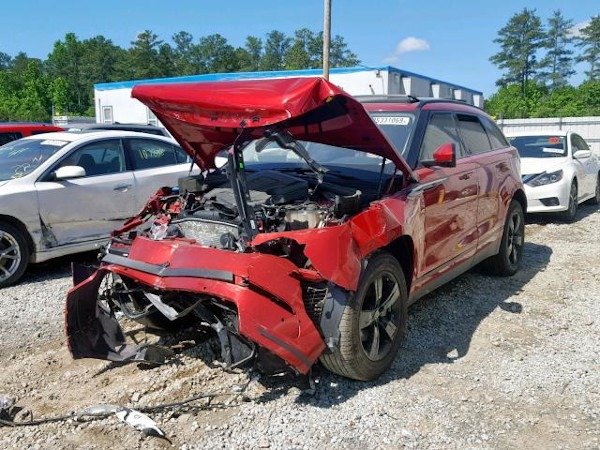 In AutoJosh's further findings, the damaged car was bought on Copart auction with vast damage to the chassis. As seen from the pictures below the airbags were also not spared. Due to the damage, the luxury SUV which has a retail value of $51, 438 was actually sold to her for $19, 538.
It was also revealed that the Hair Guru ordered the car since November 2019 and it's currently undergoing repairs.
Some IG users are now wondering why she tried to mislead her followers. They've been asking questions like: Why be in rush to show off the salvage car even from the auction yard? Why crop off the damaged front end to misleading people? Are you telling us that you didn't see that your car was listed as a 2019 model and not 2020? Why should you even buy a car that's this damaged?
Being a car blog that has your back at all times, this is one reason why AutoJosh has always told you to do a VIN check before you pay for your next car. See other reasons why VIN checks are very important HERE
See more photos below: