Actress Nnaji Charity Gets Herself Another Car 2 Weeks After Surviving An Auto Crash (Photos)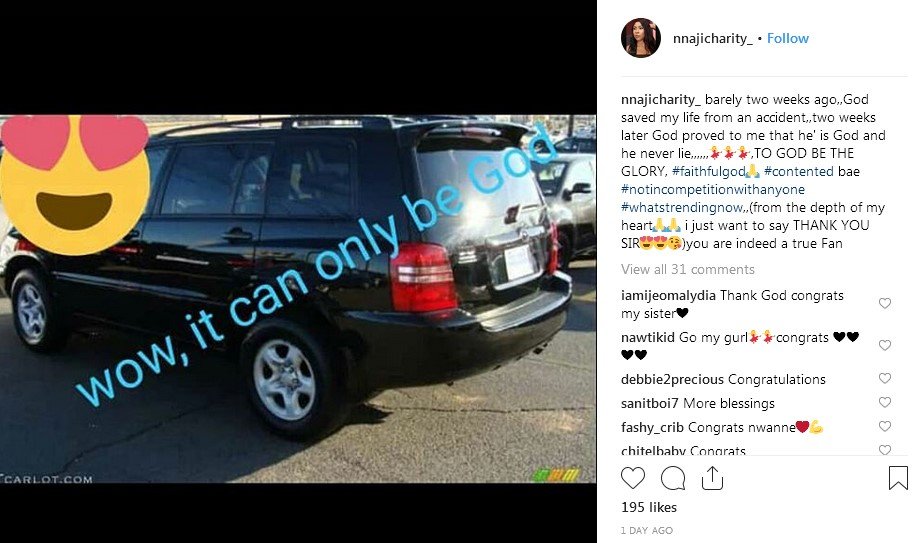 Two weeks ago, Nigerian actress Nnaji Charity was involved in an accident in which her car somersaulted twice. She came out alive and later took to Instagram and gave her testimony.
Now, she has got a replacement for the car involved in an accident. It's a Toyota Highlander SUV.
In celebration of the new car, she took to Instagram and wrote;
barely two weeks ago,,God saved my life from an accident,,two weeks later God proved to me that he' is God and he never lie,,,,,,💃💃💃,TO GOD BE THE GLORY, #faithfulgod🙏 #contented bae #notincompetitionwithanyone #whatstrendingnow,,(from the depth of my heart🙏🙏 i just want to say THANK YOU SIR😍😍😘)you are indeed a true Fan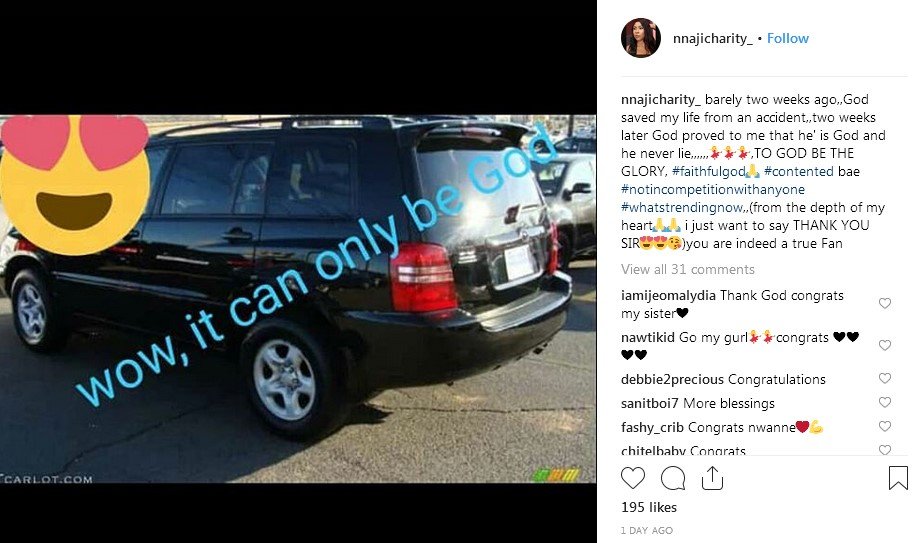 See more photos below;