After 31k Miles Of Rigorous Testing, The Bugatti Centodieci Is Ready For Production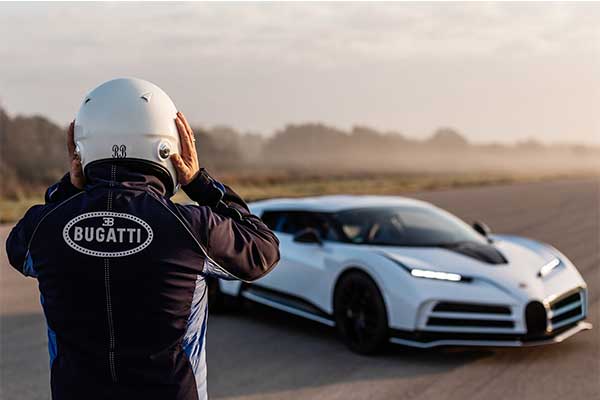 Bugatti is set to start production of its Centodieci special edition after 50,000 hard-earned kilometres (31,000 miles) were put on the prototype vehicle to ensure that it can handle grand touring without a hiccup.
Over a period of months, Bugatti test drivers and engineers collect technical data and valuable experience in the high-speed sector, handling and circuits, on country roads and in city traffic, which is forwarded to Bugatti Engineering for meticulous evaluation.
There were three drivers in rotation for the testing. They drove day and night on different drive modes and across every speed range, from stop-and-go pace to top speed (Bugatti limits the top speed to 236 mph). They look for unusual noises, movements or other irregularities while testing things like the steering, braking, acceleration, cornering load, and functionality of the various driver-assist features, Bugatti said.
During the tests, the Centodieci covered up to 1,200 kilometres a day, only interrupted by technical checks, refuelling and driver changes. During the entire period, Bugatti's engineers analyze engine and vehicle data and make adjustments if necessary.
With such a low production number, it's unexpected for Bugatti to put the vehicle through such rigorous testing, but it says it's part of the philosophy of the brand.
"The Centodieci is deliberately driven to its limits in order to guarantee reliable handling at the highest level, even in extreme situations. Even though most cars never enter this range, it is nonetheless tested," says Carl Heilenkötter, one-off and few-off project manager. "Bugatti is committed to the highest quality standards, durability, and customer satisfaction."
Now that the final stages of testing are complete, Bugatti will get started on assembling the production cars so that they can be delivered to their high-profile owners before this year ends.