Nigeria Air Force Bombs Boko Haram Vehicle, See What Remains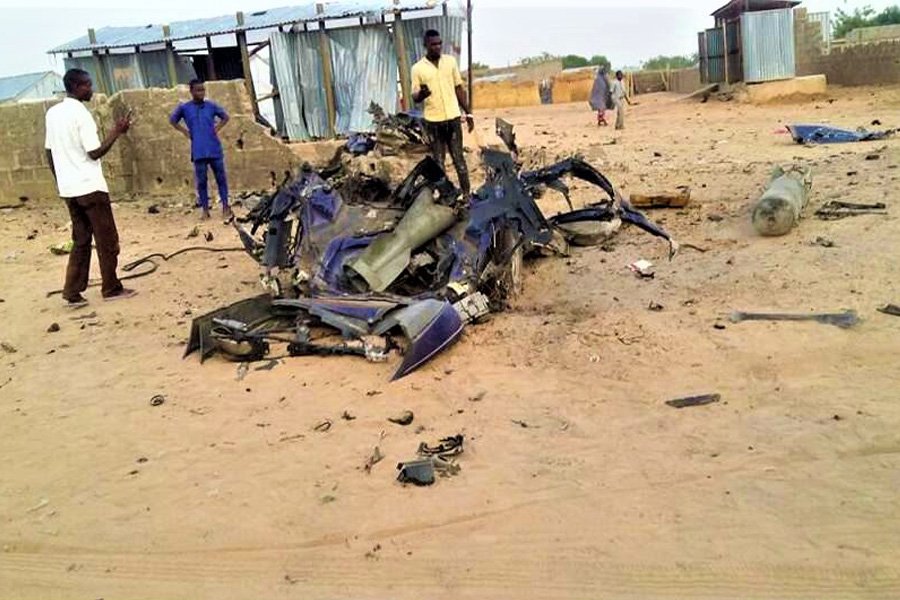 The Nigeria Air Force, together with some soldiers, destroyed a vehicle used by the Boko haram insurgents in the Maiduguri metropolis in Borno state.
The Air Force while conducting air patrol around the metropolis, with soldiers on land, engaged the insurgents in a gun battle, which lasted for hours.
Thus, they successfully repelled the Boko Haram invasion of Maiduguri, Borno state. The attack occurred on Thursday night at the Jiddari polo and high court area of the metropolis.
According to reports, during the attack, 9 lives were lost – 4 residents and 5 suicide bombers.
The pictures below shows what remains of the bombed vehicle.
,