Air Namibia Begins Flight To Nigeria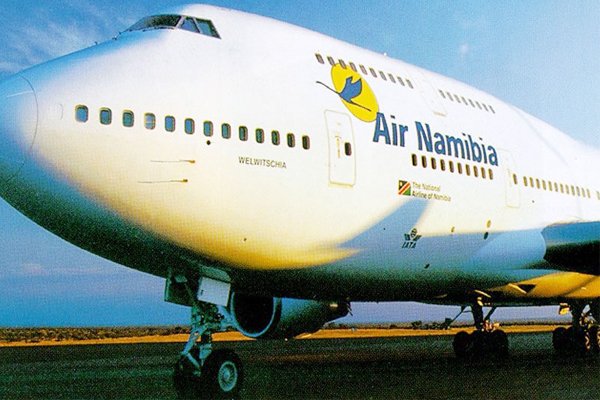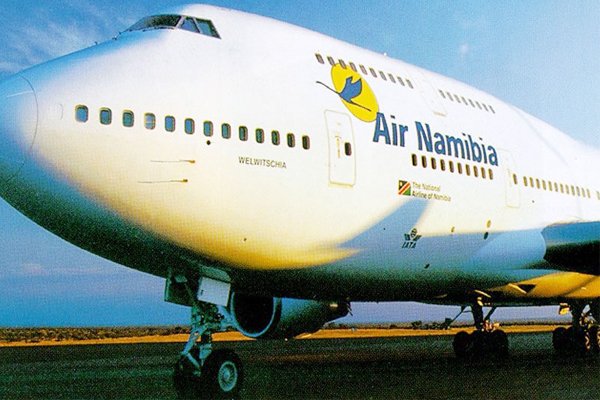 Namibian national carrier, Air Namibia, recently marked its inaugural entry to Nigeria with flight from Windhoek, capital of the southern African nation, to the Murtala Muhammed International Airport (MMIA), Lagos.
The airline which started with four times a week flights said successful opening of the Lagos route was the actualization of long term plan to connect many countries in West Africa to southern Africa and other parts of the continent.
Welcoming the airline to Lagos, the High Commissioner of Namibia to Nigeria, Dr. Peingeondjabi Titus Shipoh, expressed excitement to see the country's national airline berth in Lagos.
"It is an honor to welcome you to the inaugural flight of Air Namibia to Lagos from Windhoek City in Namibia," he said.
Shipoh, said Nigeria and Namibia share a long history of solidarity and cooperation, dating back to the years of struggle for the decolonisation of Southern Africa, disclosing that Nigeria played a strong pivotal role in campaigning for Namibia's decolonisation.
"Today the political struggle is on and we continue to enjoy peace and stability; however, the fight for economic emancipation of Africa remains to be won. Africa is now the new economic frontier. Africa needs to deepen intra-Africa trade to facilitate integration and derive tangible benefits from globalization," he said.
The envoy said the role of transport and logistics sector has become extremely important for the African continent.
"I am applauding Air Namibia for taking advantage of the opening of African skies. This is an opening of new and more dynamic chapter in furthering and consolidating relationship between Nigeria and Namibia.
"This route will enable cooperation in all sectors; facilitate entry of Namibian investors to this strategic market. Air Namibia's venture into the ECOWAS market is to establish a win-win cooperation to exploit available business opportunities, add value to the natural resources that both our countries are endowed with," Shipoh said.
The General Manager, APG, the General Sales Agent (GSA) of Air Namibia, Chike Ohiagu said there has been positive response to the flight of the airline to Nigeria with huge requests for Air Namibia' flight tickets.
"On behalf of APG Nigeria, GSA to Air Namibia we want to thank everyone that graced this occasion. There is deluge of requests. It is a good sign that Air Namibia has come here to stay.
"Our duty is to sell tickets and make money for Air Namibia. In the next two weeks, there would be a forum where travel agents will be invited and we talk about Air Namibia and the product we have and the projections for the next few years," Ohiagu said.
The Nigerian High Commission in the Republic of Namibia who was represented by Uwem Johnson said that there is huge potential market for the airline in Nigeria and expressed the hope that in few months the airline would have daily flight from Windhoek to Lagos.
Spokesman of Air Namibia, Paul Nakawa who represented the management of the airline said it was a dream come true that Air Namibia now operates to Lagos.
"We are happy to come to Nigeria. We are here to stay. Namibia is open to Nigeria and we have a lot of things to offer. The first departure of Air Namibia to Accra from Lagos Nigeria on the 29 of June, 2018 is a special occasion and calls for celebration. This is a major milestone for our airline as we journey forward.
"The creation of Air Namibia has gone a long way in connecting Southern Africa and West Africa. This comes as another option, given the fact that there are other players already in the market. Our objective is to create inter African trade and integration. We launched five routes in a space of three years," Nakawa said.
Credit: ThisDay Newspaper.