Air Peace Takes Delivery Of Third B777 Aircraft In Preparation For The Commencement Of International Operations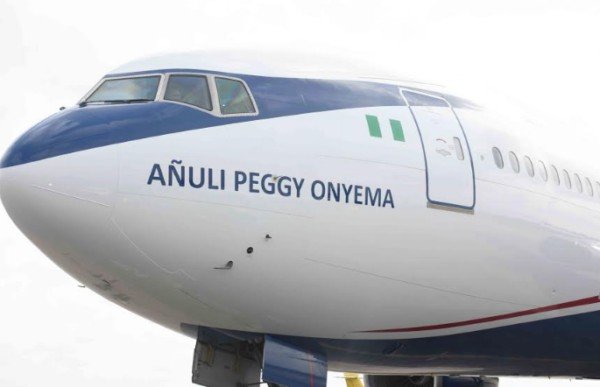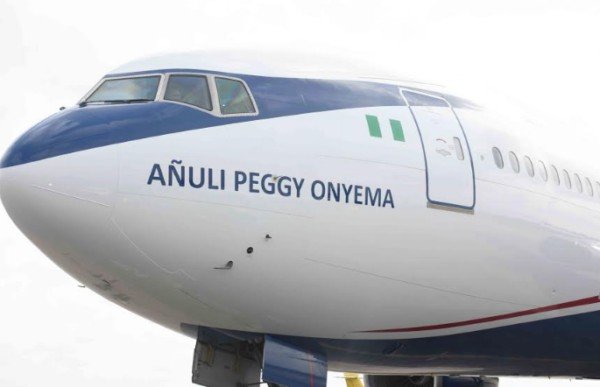 Nigeria's biggest airline, Air Peace, has taken delivery of its third Boeing 777-300 aircraft in preparation for the airline's commencement of international operations.
The 374 capacity aircraft, christened "Anuli Peggy Onyema", was received by the Chairman of Air Peace, Mr Allen Onyema and other top aviation personnel,after touching down at the Murtala Muhammed International Airport, Lagos at about 3.20p.m on Wednesday.
Onyema told newsmen that Air Peace had taken delivery of its first and second B777 aircraft in February and August 2018 respectively.
He added that one more aircraft was being expected before the end of the year to boost the airline's international operations.
According to him, the Federal Government has granted approval to Air Peace to begin flights to six international destinations, which are London, Dubai, Sharjah, Guangzhou-China, Mumbai and Johannesburg.
"We thank God that we have taken delivery of the third B777 aircraft in preparation for our international operations.
"We hope to begin our flights to Dubai and Sharjah within the next two months.
"From there, we will proceed to Johannesburg, Mumbai and Guangzhou in that order"
Onyema said that Air Peace had created 3,000 direct jobs and 6,000 ancillary jobs for Nigerians, stressing that the newly acquired B777-300 aircraft would create an additional 1,500 jobs.
He urged Nigerians and the Federal Government to continue to support the airline which was set up to put the country on the global aviation map.