Alaafin Gifts Daughter Car For Bagging First Class Degree (PHOTOS)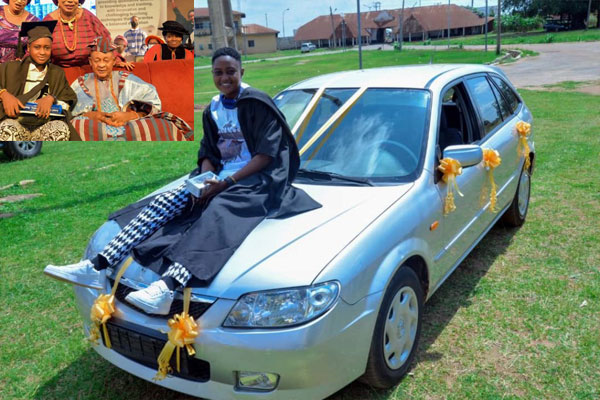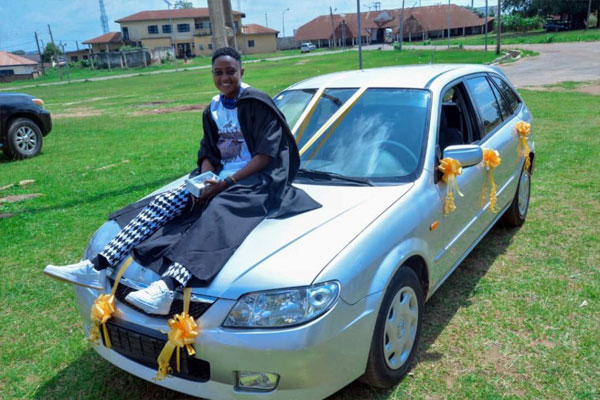 Princess Zainab Adebunmi Adeyemi, one of the daughters of the Alaafin, has graduated with a First Class Honours in Physiology.
She bagged the degree from Lead University in Ibadan, the Oyo State Capital.
Her joyous father, His Imperial Majesty, the Alaafin of Oyo, in appreciation of her remarkable accomplishment, presented her with a car gift.
The Alaafin and his Royal Family attended the convocation ceremony held at the University's auditorium.
Thereafter, Princess Zainab presented her first-class Bachelor's of Science ( BSC) certificate to her Royal Father, the Iku Baba Yeye where she received accolades and royal blessing.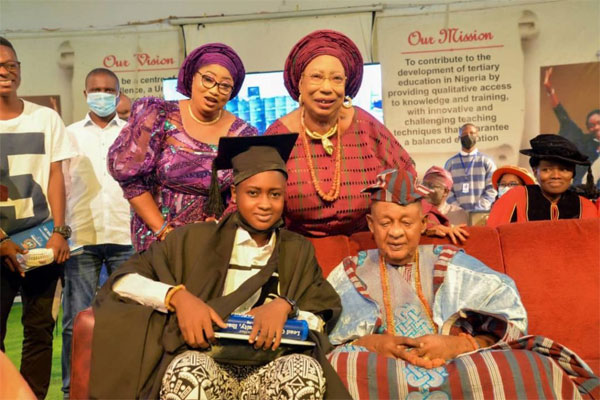 A short ceremony to celebrate her graduation was later held inside the Palace.
The Queens (Ayabas), princes, princesses, aides to the Alaafin, and other members of staff, were in attendance.
During the event, Princess Zainab gave glory to God. She also appreciated and thanked her parents, including Ayaba Ramat Adedayo Adeyemi, whom she described as "a caring and disciplinarian mother of mothers and with the milk of human kindness".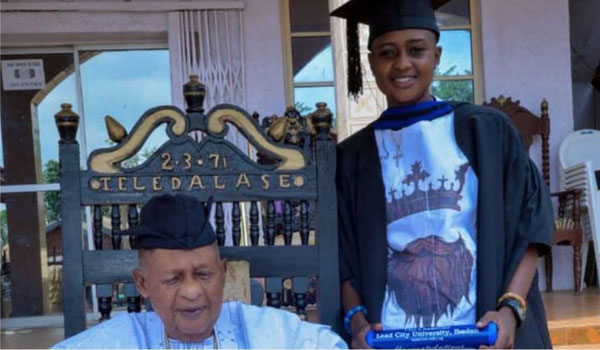 She attributed proper upbringing, wisdom, and the knowledge imparted as contributing factors to her exceptional performance at the University.
"All these propelled my creativity and inventiveness, which enabled me to view situations from varying perspectives, develop and explore alternative approaches, and generate novel products.
"What is more, they infused seemingly limitless energy in me, thus making me be frequently alert and eager, as well as delving into interests beyond the usual limitations of children of my age".