Alaafin Of Oyo Presents Car Gift To Journalist (PHOTOS)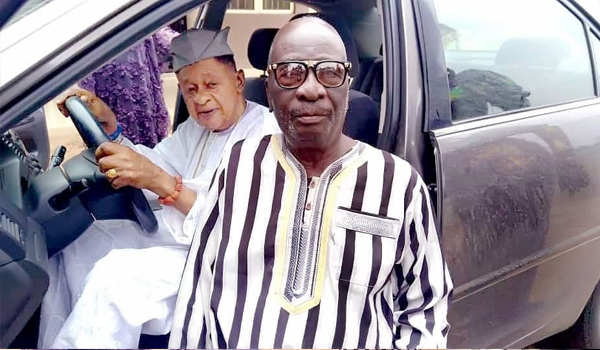 Alaafin of Oyo Oba Lamidi Adeyemi III has presented a car to journalist Sanni Agboola.
A statement on Thursday posted to Instagram said the monarch presented the car to Mr Agboola despite the heavy downpour in Ibadan.
Also at the presentation were two queens – Aishat Adeyemi and Memunat Adeyemi.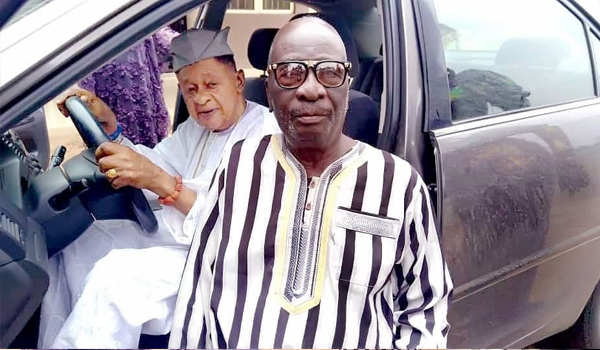 "Alaafin Oba Adeyemi III presents a brand new car to Chief Sanni Agboola a veteran journalist today at Ibadan. The event saw the Alaafin of Oyo not minding the heavy downpour today. However, in his untiring and unrelenting magnanimity presented the car gift with Ayaba Aishat Folashade Adeyemi and Ayaba Memunat Adeeyemi all in attendance," the statement read.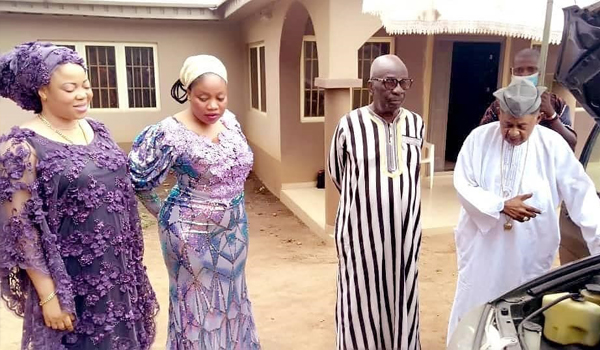 Recall that the Alaafin, earlier in the year, gifted popular Yoruba praise singer, Sulaiman Ayilara Aremu with a car gift.
Aremu who is also known as Ajobiewe  has been known to be very talented in his craft of praise-singing and has even reportedly moved powerful leaders to tears with his words.
The Alaafin of Oyo in Yoruba mythology and history is said to be one of Oduduwa seven grandsons. The sons later became Kings, forming the bedrock of the Yoruba Civilization.
The title was retained after the fall of Oyo Empire as the official title of the ceremonial ruler of the contemporary natives of Oyo, Nigeria.
The current Alaafin of Oyo,  Lamidi Adeyemi III, is the 45th Alaafin. He celebrated his 50th year on the throne.
Also See: Buy and sell cars faster on Carmart NG