All 300 Units Of The Acura NSX Type S Sold In Under 24 Hours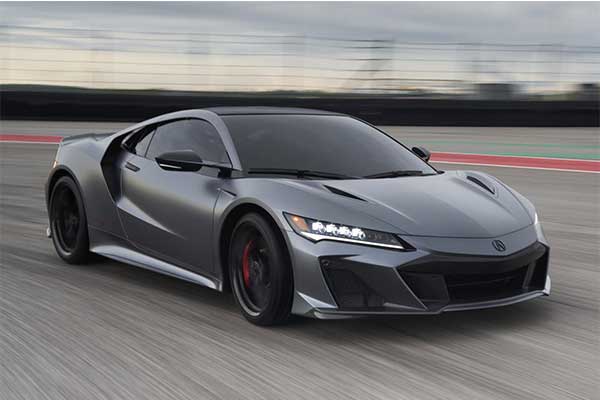 Chances that anyone will get the 2022 Acura NSX is gone as the Type S which was recently released has been all sold out (all 300 units) within 24 hours
With such a limited production run this shouldn't come as much of a surprise, but customer interest was immediate. A source within Acura said that all 300 US-market Type S models were reserved (with deposits) within the first 24 hours and that now there is a waiting list stretching more than 100 people.
That sales pace is impressive for the current NSX. The car arrived in 2016 as a 2017 model and largely failed to ignite the supercar scene like the original NSX two decades ago. The U.S. is the car's biggest market and even here annual sales averaged in the low hundreds.
The more upbeat news is that a third-gen NSX is very likely in the not-too-distant future. And yes, it will be all-electric. The Type S carries a starting price tag of $169,500. Opting for the lightweight package increases that amount by $13,000. Last month, the first Type S sold for $1.1 million at auction. It was purchased by Rick Hendrick, owner of Hendrick Motorsports, who's also the owner of the first 2017 NSX to roll off the assembly line as Acura's Performance Manufacturing Center in Ohio.
Like the standard NSX, the Type S comes powered by a twin-turbocharged 3.5-litre V6 hybrid engine rated at upwards of 600 horsepower and 492 lb-ft of torque.
It is claimed that the NSX Type S is the best handling version thanks to increased downforce from a better diffusor, a slightly wider track width, and a carbon-fibre roof.