Nigeria Customs To Deploy Drones At Seme Border To Check Smuggling Activities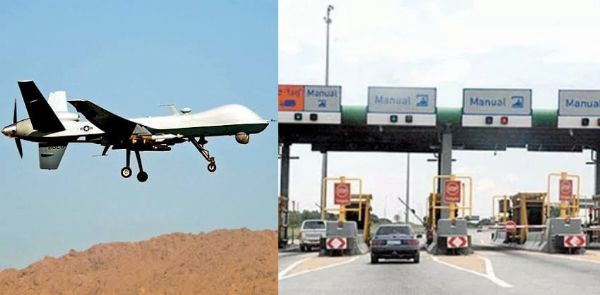 The Nigeria Customs Service, NCS, is set to deploy Surveillance drones at Seme border to check smuggling activities.
Customs says the move will minimize person to person contact and make the work faster and more efficient.
The Nigeria Customs Service, NCS, has announced plans to introduce unmanned combat aerial vehicle (surveillance drones) at Seme border to check the activities of smugglers.
This was made known by NCS Zone A Coordinator, Modupe Aremu, an Assistant Comptroller General, ACG, of Customs, during a working visit to Seme Border Area Command, on Monday.
According to Assistant Comptroller General of Customs, the move to use drones to patrol the border will minimize person to person contact and make the work faster and more efficient.
"Seme command visit is the end of my tour in Zone A and I must commend all the commands, they account for over 80 per cent revenue collection by the NCS and so they should keep up the good work.
"With the tour of all commands, I have seen that all the officers are doing well but they can still do better. And I am telling them that they should be expecting impromptu visits from the Zonal Coordinator, so they should not relax on the job.
"Also, e-customs' N300 billion contract that is end-to-end automation that is about to kick-off is about Information and Communication Technology connectivity; when it comes on board, we are going to have electronic signature, drones patrolling the border,"
Mrs Aremu also expressed satisfaction with the joint border post buildings that was commissioned on Oct. 23, 2018. She noted that it ushered in an era of coordinated border management.
"This is one-stop-shop and from what the comptroller has shown me, it is what is practiced abroad; this is really commendable that what we see when we travel, we have it here in Nigeria," she said.
Just like any other countries of the world, Nigeria has had its fair share of problems along its borders, with smuggling of goods posing a real danger to both security and economy of the country.
The Nigerian Customs Service didn't specify the type of surveillance drones it planned to deploy to patrol its borders, but the type used by European countries and the United States can detect images even in the dark, in addition to having the capacity to survey vast areas at all times of the day.