Amaechi Advise Lekki Deep Seaport Operators To Invest In Rail Line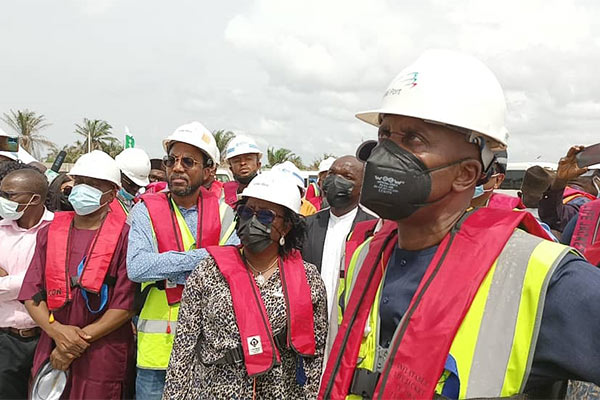 Minister of Transportation, Rotimi Amaechi asks Lekki deep seaport Operators to invest in rail line. 
He advised the promoters to make necessary investments to connect the new port to the Lagos-Calabar rail line.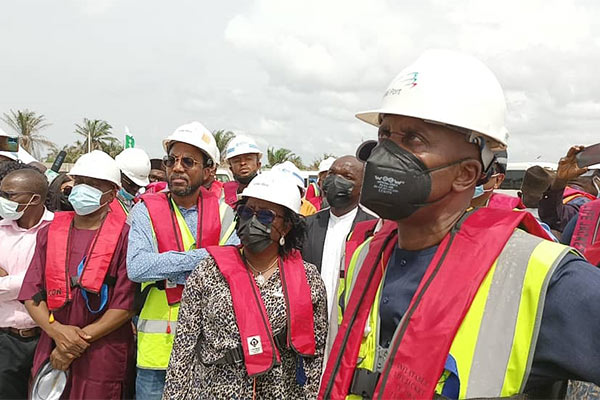 The Minister of Transportation, Rotimi Amaechi has advised the promoters of the Lekki deep seaport project to consider making necessary investments to connect the new port to the Lagos-Calabar rail line, in order to reduce pressure on truck movement on the road.
The Minister, who gave the advice on Sunday when he visited the port, expressed hope that it would receive cargo handling equipment in June and commence full operation in September.
The Minister's advice is coming on the heels of concerns by Lagos residents on the mode of cargo evacuation from the port. Many residents fear that since the Lekki port is not connected to the rail line, cargo evacuation will be by trucks through the narrow and already congested Lekki-Epe road – a situation that could replicate the chaos and gridlock being witnessed daily in Apapa and Tin Can Island Ports.
"As a Minister of Transportation, I imagine a lot of things that I could have implemented. I imagined that the Lagos-Calabar rail line would start from here; that was my imagination. But the Lagos-Calabar rail project needs $11.1 billion funding," Amaechi told the contractors handling the Lekki port project.
The Minister said the new port is expected to contribute up to $360 billion to the Nigerian economy over the course of 45 years.
"This is the first seaport in Nigeria. What we had all this while are river ports. Tin Can is a river port; Apapa is a river port and Port Harcourt is a river port. Right here you have 16.5 meters draft, which is good for the country.
But the country needs more than just one of these ports because of the increase in commercial activities in the future. We need just more than Lagos deep seaport and for me, before I leave office I will emphasize the construction of the Bonny deep seaport," he said.
The Minister was accompanied on the visit to the port by the Permanent Secretary, Federal Ministry of Transportation, Dr. Magdalene Ajani, and the Managing Director, Nigerian Ports Authority, Mohammed Bello Koko, among other senior government officials.
The Lekki deep seaport is being promoted by Tolaram Group while the construction is being undertaken by China Harbour Engineering.