Ambode Unveils Free Public Wi-fi At Muri Okunola Park (photos)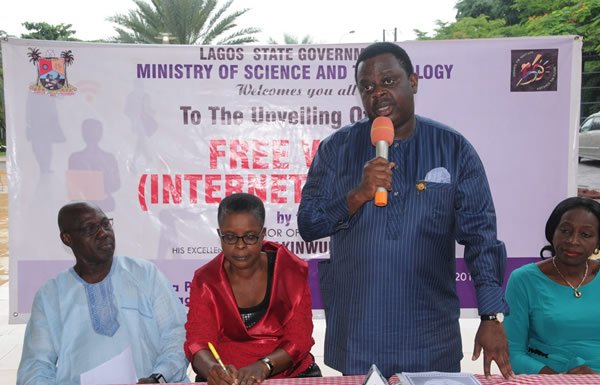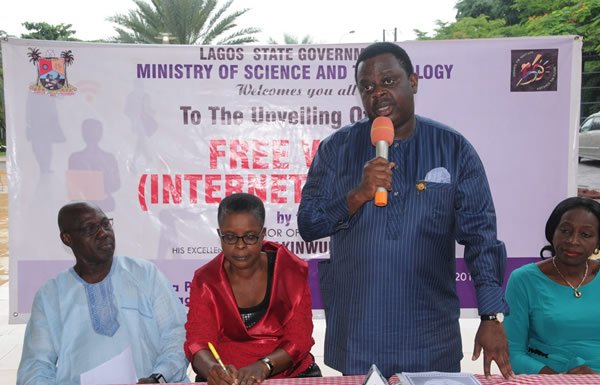 The Governor of Lagos State, Mr. Akinwunmi Ambode has called on Lagosians to use free internet service at no cost at Muri-Okunola Park, Victoria Island and Ndubuisi kanu,Alausa,Ikeja with the view to make the citizenry more informed about government policies/projects and especially what is happening around the World and Nigeria in particular.
Speaking today at the unveiling of the Free Wi-Fi/Internet access in commemoration of 50 year anniversary of the creation of the State, Ambode said that the unveiling kick-started two weeks ago at the popular Ndubisi Kanu Park, Alausa, Ikeja adding that the initiative will be extended to other parks and gardens of the State to further enhance social/leisure activities.
The State Governor, Mr. Akinwunmi Ambode who was represented at the event by State Commissioner for Science and Technology, Mr. Olufemi Odubiyi restated the present administration continuation to demonstrate her commitment to making the state livable for all and sundry through various programmes and projects.
He said parks and gardens are established to provide conducive environment for recreation and relaxation activities, adding that members of the public can relax and enjoy the recreational facilities in these parks, as it is now possible to access your mail, browse and search the internet on your tablets, smart phones and laptops via a reliable public Wi-Fi at the park.
The Governor noted that one cannot underestimate the importance of internet access in our daily activities, as this is an enabler in modern society and the efforts of this administration in providing free Wi-Fi is to make the state work for all and sundry.
He pointed out that one of the biggest benefits of offering free Wi-Fi was that it would provide new ways for the public to enhance social/leisure activities and as such encourage more patronage to the park.
While promising to provide free public Wi-Fi in other parks and gardens spread across the State, he urged members of the public to take good advantage of the facilities.
See Related Post: Free Wifi Inside Lagos BRT Buses
Bola Akingbade,
Director,Public Affairs
MoST
25/05/2017