Free Wifi Inside Lagos BRT Buses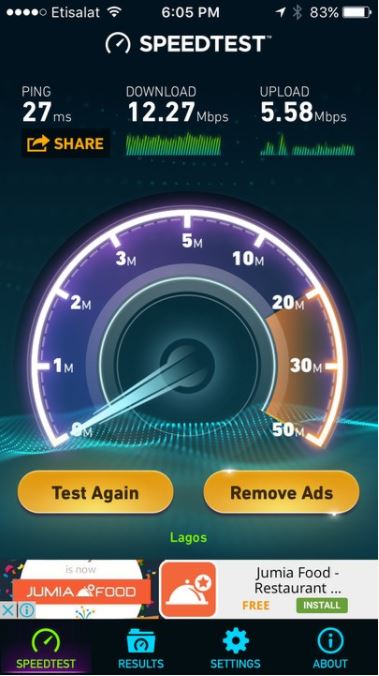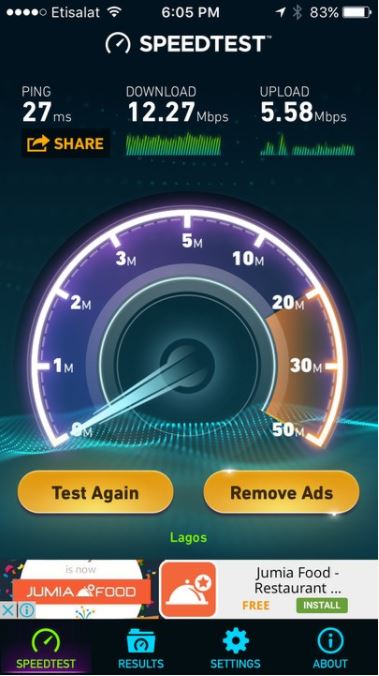 This was shared by a BRT passenger…
I was in a blue BRT bus this evening and i saw free wifi access. I decided to log in. I followed the wizard to log in via my Facebook account. Viola! I started browsing. I was curious to check the speed as pages opened very fast.
See pics for speed and Hotspot name. Thanks to Lagos State Government.
Not only AC i did enjoy but the free public wifi.