Another 270 Americans Repatriated Via Chartered Flight Today (See PHOTOS)
Another 270 Americans Repatriated Via Chartered Flight Today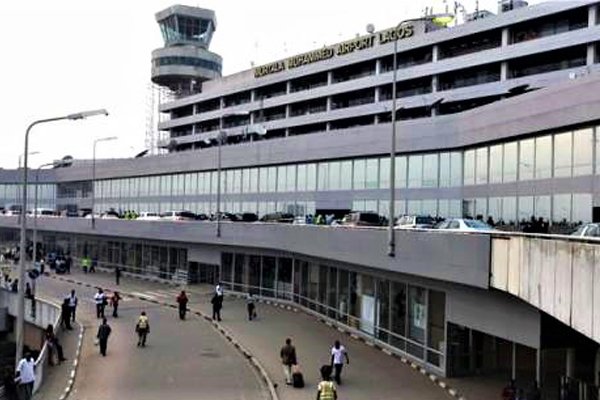 Another U.S. repatriation flight departed Lagos today with American citizens aboard.
The U.S. Mission in Nigeria chartered flight helped 270 Americans return home to reunite with family and friends during this time of unprecedented challenge posed by the COVID-19 pandemic.
This flight evacuating Americans from Nigeria back to the US, adds to several evacuation flights that had taken place since April 6.
The U.S. Consulate-organized chartered flights flew American citizens from the Murtala Mohammed International Airport Lagos to the United States. This is in addition to the 997 U.S. citizens who had previously been evacuated.
These repatriation flights were made possible by a tremendous effort by the U.S. Consulate team and great cooperation from Nigerian partners, including the Ministry of Aviation, Federal Airport Authority of Nigeria, the Nigeria Immigration Service, and the Lagos State Government.
The State Department's effort to bring Americans home during the COVID-19 pandemic has required a remarkable diplomatic and logistical effort. As of April 8, 2020, the Department of State has coordinated the repatriation of 50,339 Americans from 94 countries.
On March 18, the Federal Government of Nigeria has issued a travel ban on 13 countries worldwide. This is due to the constant coronavirus spreading globally. The countries affected are countries that have more than 1,000 cases. The Federal Government is also temporarily suspending all visas issued to nationals from these countries. Nigerians arriving from these countries will be subjected to supervised isolation for 14 days.
Earlier today, the Nigerian Government extended the ban imposed on a local and international flight by four weeks.
See photos below of Americans being evacuated to the US from the Murtala Mohamed Airport, Lagos.