Anambra Govt Hails, Felicitates With Dr Obiora Okonkwo On The Launch Of United Nigeria Airlines
Anambra State Government hails, felicitates with Dr Obiora Okonkwo on the launch of United Nigeria Airlines.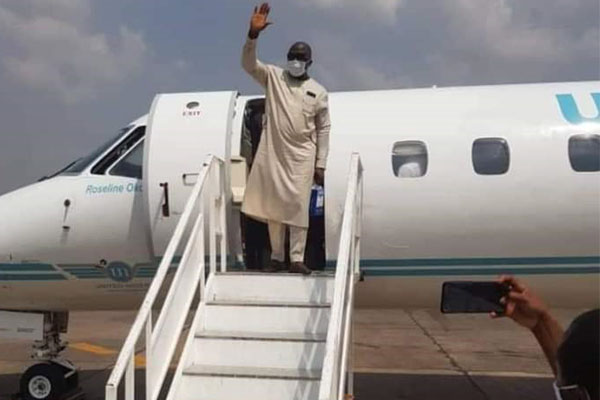 The Anambra State Government has hailed and felicitated with the head of the Nigeria's latest scheduled air carrier, United Nigeria Airlines, Dr. Obiora Okonkwo.
United Nigeria Airlines was launched last week with an inaugural flight from the domestic wing of Murtala Muhammed Airport in Ikeja, Lagos, and landed at Akanu Ibiam International Airport, Enugu.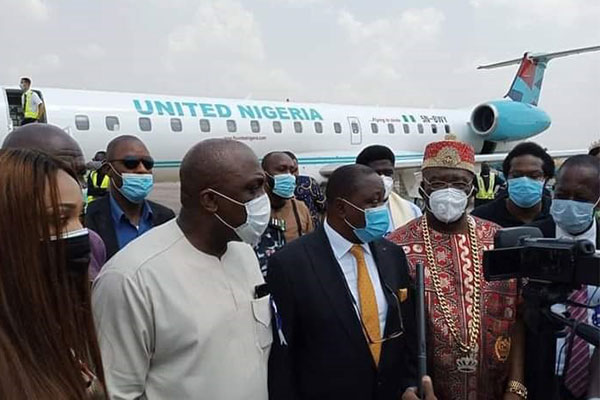 The felicitation was contained in a statement signed by Commissioner for Information & Public Enlightenment, C. Don Adinuba.
The statement read :
"Only a courageous and audacious entrepreneur can launch an airline anywhere in the world today. This is in view of the state of the industry worldwide.
The coronavirus pandemic has since last March dealt a serious blow to the airline sector in particular. In fact, entire travel industry in general felt it's impact."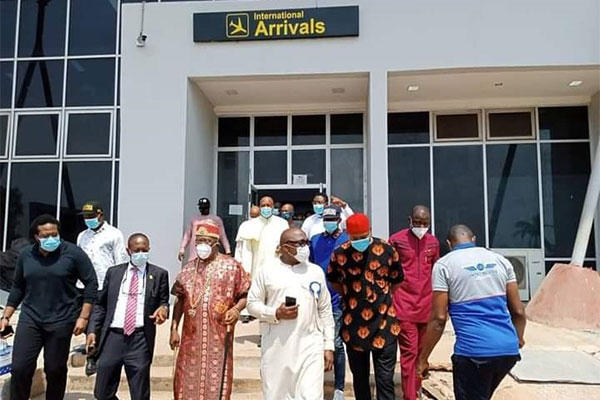 The statement read further :
"Dr Okonkwo deserves commendation for the bold move. He is following in the footsteps of another great ambassador of Anambra State, Chief Allen Onyema.
Onyema is the chairman Air Peace Airlines, who is increasing his fleet from 27 to 40 aircraft, despite the current turbulent state of the global airline business."
The Government and people of Anambra State are proud that while most airlines are struggling and making use of old and second-hand equipment, Air Peace is deploying brand new machines in its local, regional and international operations.
"We are supremely confident that United Nigeria Airlines will take the aviation industry by storm. This was the way Air Peace has been doing since 2013. This would be especially with regard to the safety record, schedule integrity and quality ground and inflight services.