Apapa-bound Passenger Train Derails At Agege In Lagos,No Casualties Reported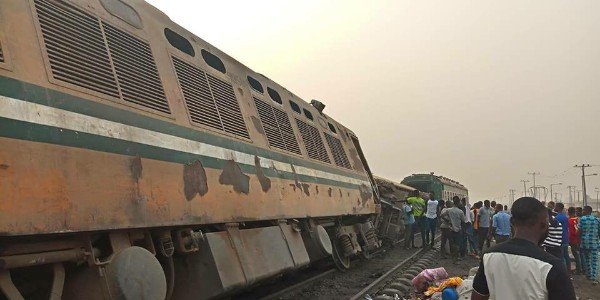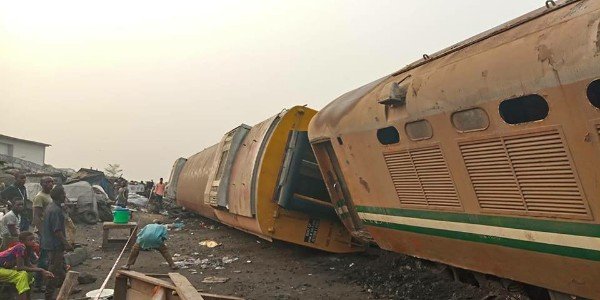 Hundreds of passengers narrowly escaped death in the early hours of this morning after an Apapa-bound passenger train derailed at the Ashade railway crossing on the Agege-Ikeja corridor in Lagos.
The train was coming from Ijoko area of Ogun State and heading to Apapa in Lagos when three of its coaches skidded and derailed at the Agege-Ikeja area of Lagos State .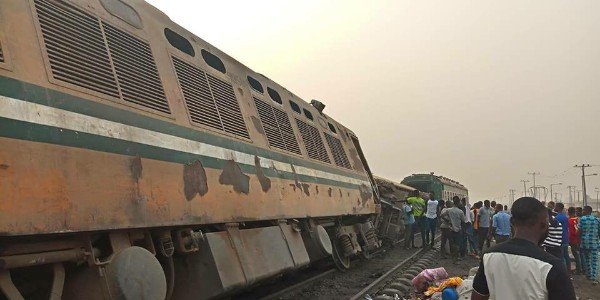 No life was lost in the accident, according to the Acting Lagos District Manager of the Nigeria Railway Corporation (NRC), who told NAN that:
"The derailment happened when the Apapa-bound mass transit train skidded off its tracks at the Asade Railway Crossing at Agege, on the Ikeja Corridor.
"The shuttle train was going from Ijoko in Ogun, to Apapa.
"The situation is now under control. We learnt that there was no casualty in the incident as some of the passengers only had minor injuries.
"Everything is now under control and we are trying to put the train back on the tracks"
Most train derailments are caused by broken rails,defective wheels and Improper operation of control systems.
Video credit :Punch