Aston Martin Planning A New Entry-Level Supercar Powered By AMG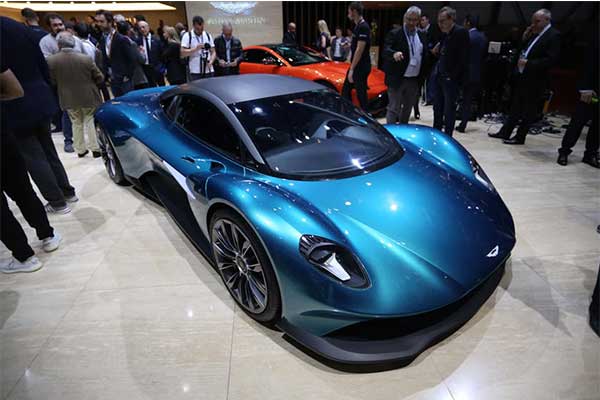 Aston Martin will reportedly launch its third mid-engined supercar in 2023, slotting below the V8-powered Valhalla and the V12-powered Valkyrie. The model previewed by the Vanquish concept back in 2019 will also be powered by a V8 engine sourced from AMG.
Since the new car will slot in below the Valkyrie and Valhalla, a price point of around £250,000 (around $328,800 at current exchange rates) is expected. Despite this relatively low asking price – the Valhalla will cost around $800k and the Valkyrie has a $3 million sticker price – this being the cheapest mid-engine Aston does not mean that performance will be poor in any way.
On the mechanical side, it is expected that the 4.0-litre V8 twin-turbo engine from the AMG GT63s 4-door will be used. This engine produces 630 hp and 900 Nm of torque coupled with another 201 hp for a combined output of 831 hp (plug-in-hybrid system). Potential rivals like the V-6-equipped Ferrari 296 GTB and McLaren Artura offer up 818 hp and 671 hp, respectively.
The new entry-level supercar will be based on a carbon fibre monocoque, with aerodynamics inspired by the Valkyrie flagship. It will be more road-focused and generously equipped than the latter, with a weight of at least 1,500 kg (3,307 lbs). The new model will use Aston Martin's new infotainment tech that will be rolled out across its entire range starting from the end of 2022.
The debut of the new V8-powered Aston Martin is expected in the second half of 2023, followed by a track-only AMR Pro variant for a single-make series.