Aston Martin's Iconic V12 Grand Tourer Vanquish Clocks 20
When you hear the car brand Aston Martin, what comes to mind is James Bond, can anybody be blamed? Guess not because Aston Martins has been the brand of choice for the British spy since the 60s till date. But one particular model stood out and not the DB5 which is an all-time classic but the much newer Vanquish.
The original V12 Vanquish was first revealed 20 years ago at the 2001 Geneva Motor Show, where it debuted publicly as the "most sophisticated and technologically advanced new model yet designed, developed, and built by Aston Martin." Drive-by-wire throttle and F1-style shift paddles were cutting edge technologies at the time and instantly made the Newport Pagnell-built V12 Vanquish the marque's flagship model. At the time, the press called it "one of the most superbly designed front-engine GTs of all time," with "a ravenous appetite for corners." Some went so far as to call it "an automotive masterpiece," and looking back, we can't really argue.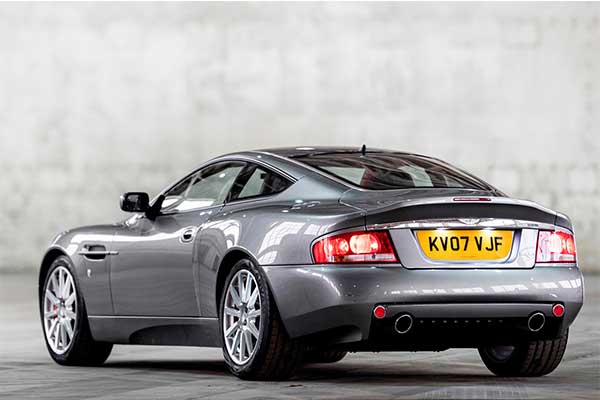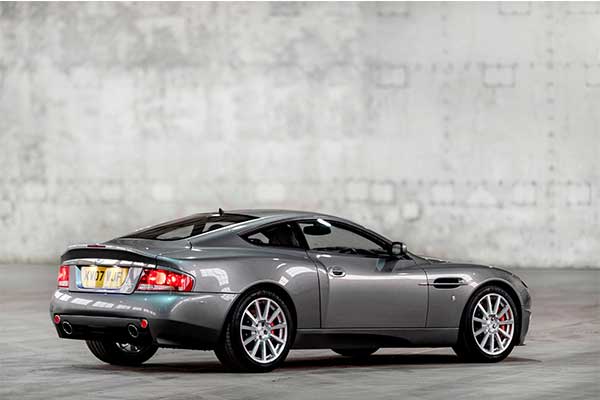 Powering the original Vanquish was a V12 engine that outputs 460hp from the 5,935cc, elevating it above the 420hp DB7 Vantage that used the same engine thanks to new inlet manifolds, cams, valve-gear, crank and exhaust. Buyers were offered two or 2+2 seating arrangements.
Inspired by the Ian Callum-designed Project Vantage concept that was publicly revealed at the Detroit Motor Show in 1998, the Vanquish features a light aluminium tub complemented by composite body panels. The Vanquish further boasts a carbon-fibre transmission tunnel, carbon-fibre windshield pillars, a flat underbody, and a Venturi section at the rear to improve the car's aero.
Just three years later (from launch), the Vanquish would be treated to an 'S' model, featuring a healthy power bump to 520bhp and a top speed of 200mph+ (the first one did 190mph). There were a few chassis tweaks to make it pointier, bigger brakes and more torque.
Aston originally only wanted to sell 300 Vanquish models a year, it ended up knocking out closer to 500 a year because everyone wanted a piece. All in, the company shifted 2,589 cars over six years of production.