Ferrari Launches One-Off BR20 Based On The GTC4Lusso With A V12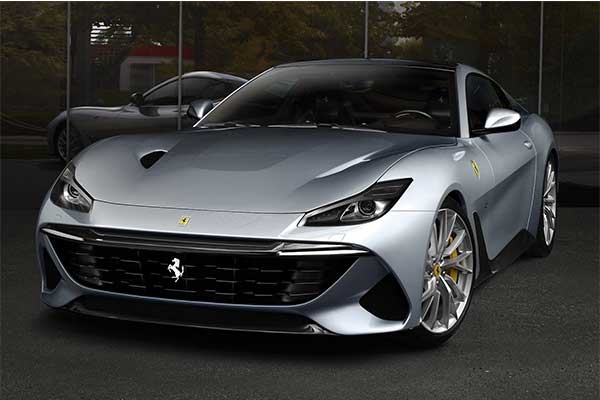 A special car for a wealthy buyer, introducing the one-off Ferrari BR20 which is a GTC4Lusso that was transformed into a work of art.
Surprisingly, the BR20 has ditched the GTC4 Lusso's rear hatch and four-seat layout, which makes you wonder why an 812 Superfast wasn't chosen as the donor car. If we were to make a guess, the bigger footprint of the GTC4 was probably chosen to give the BR20 more presence, and perhaps the client also wanted a car with all-wheel drive.
It's not all about the derrière and the reworked roofline as Ferrari has also made changes at the front where the BR20 gets a bespoke set of headlights, mounted lower to make the hood seem even more imposing. In addition, the wide grille has new horizontal slats and the car rides on a set of 20-inch wheels with a diamond finish you won't find on any other Ferrari.
As for the interior of this bespoke V12-powered coupe was trimmed in two shades of brown leather mixed with carbon fibre. The seats specifically were trimmed in dark brown Heritage Testa di Moro leather, featuring an exclusive pattern at the front to go with the silver cross-stitching.
Other highlights of the BR20 include the oak trim with carbon fibre inserts that adorns the rear bench and luggage deck, underneath which you'll find a deeper loading area when folded flat.
On the engine, Ferrari didn't disclose but since it's based on the GTC4Lusso it is expected to use the same 6.3-litre V12 that outputs 680 horsepower and 514 lb-ft of torque which is mated to a 7-speed dual-clutch transmission.
Pricing is unknown but it will be way expensive than the GTC4Lusso it's based on and that vehicle costs almost $300,000.