Brabus Powers The Mercedes-Maybach GLS600 With An 800Hp Engine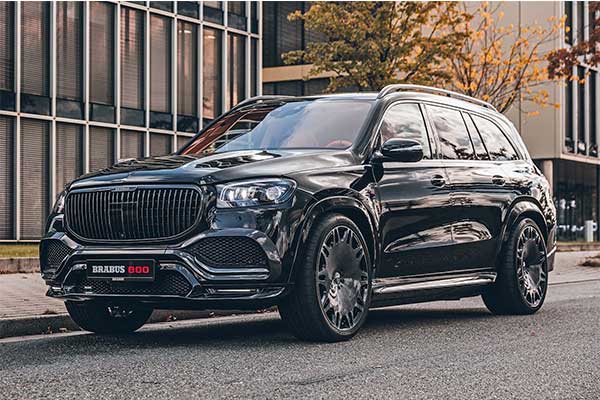 The Mercedes-Maybach GLS 600 is an ultimate luxury SUV in its own right but if you looking for something that is luxurious and supercar powerful, then the Brabus Mercedes-Maybach GLS 600 is your pick which is called Brabus 800.
Starting with the twin-turbo 4.0-litre V8, Brabus has upgraded the turbos and installed their plug-and-play control module. As a result, the output and torque have been bumped to a very impressive 789 hp at 6,000 rpm and 701 lb-ft of torque at 5,000 rpm.
Deemed as a "refined luxury supercar" by the tuner, it needs 4.5 seconds to accelerate to 62 mph, tips the scales at around 2.8 tons, and has a top speed electronically limited to 186 mph.
The GLS gets a thorough visual makeover with a new, aerodynamically designed carbon-fibre body kit that enhances its appearance and performance. There is a new front splitter and front air intake trim, which gives the SUV a new face and reduces front-end lift at high speeds. Brabus also replaced the shiny chrome with Shadow Gray, which matches the black exterior finish. At the rear, Brabus upgraded the lower valance to include a new centre diffuser and cutouts for the Brabus sport exhaust system tailpipes.
While the exterior is relatively restrained, the same can't be said about the cabin as it features Leonis Orange leather that contrasts with carbon fibre trim. Elsewhere, there's aluminium pedals, Shadow Grey accents and a "tailor-made business console with two retractable tables."
Now, we may not know exactly how much these upgrades cost, but we do know the sticker price of the full car. The answer comes from Brabus, and you will need to sit down for this because it is eye-watering expensive. For the Brabus 800, you are looking at $488,412 at the current exchange rates.