Audi A7 Wins The 2019 World Luxury Car Award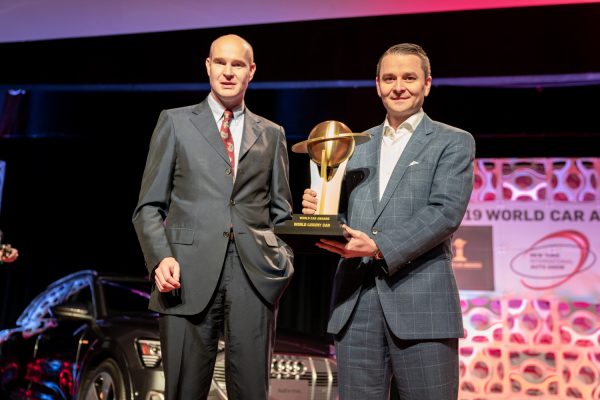 The Audi A7 is the "2019 World Luxury Car." The A7 is the second Audi to take home the award after the Audi A8 won it last year. The awards were presented today at the New York International Auto Show.
The World Car jury, consisting of 86 members from 24 countries, voted to distinguish the Audi A7 as the best new luxury car on the world market. This is the tenth victory for Audi in one of the World Car categories.
"It is a great honor for Audi to win the 'World Luxury Car' award twice in a row," says Hans-Joachim Rothenpieler, Member of the Board of Management of AUDI AG Technical Development. "We are very proud of this award because it shows Audi's ability to develop leading premium cars in various segments."
The 2019 Audi A7 builds on the heritage and success of the first generation, with the spaciousness of a sedan, versatility of a sportback and emotional design of a coupe. Its signature silhouette is defined by a sloping roofline, giving the A7 unique character, improved usability and easy access to the spacious cargo area.
The A7 is powered by a 3.0-liter TFSI V6 engine capable of Producing 335 horsepower. The A7 can jump from 0-60 mph in just 5.2 seconds. The A7 also comes standard equipped with 48-volt Mild Hybrid Electric Vehicle (MHEV) technology, and the newly developed standard steel front and rear suspension allows for both a sporty driving experience and more comfortable ride for long distances.