Audi Set To Make An Even More Powerful RS3 Without Any Electrification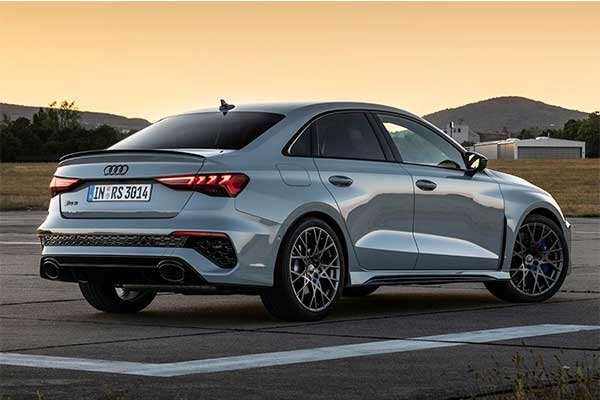 Audi may be planning the most powerful version yet of the RS3, according to some comments made by Audi Sport boss Sebastian Grams. The new powerful RS3 is likely to be a swansong model and might be limited in numbers.
It remains to be seen whether the Four Rings are aiming to outpunch AMG's "45"-badged compact cars, which have a slightly higher output of 416 hp. A beefier iteration of the inline-five is likely to go into the RS3 since the TT is being discontinued. It'll be interesting to see whether a meaner RS Q3/RS Q3 Sportback crossover is planned, although it would make the most sense to offer the uprated engine in the RS3 Sportback and/or RS3 Sedan.
Just a reminder that the current RS3 is powered by a turbocharged 2.5-liter five-cylinder that outputs 394 hp while the limited Performance Edition ups that to 401hp. The glorious TFSI engine has already been taken to 493 hp in a non-Audi application for Donkervoort's hardcore D8 GTO F22. It would likely be too much of a jump for the RS3 but it goes to show the five-cylinder mill has a lot of untapped potential
If Audi wants to do something crazy, these are the numbers to reach for, if for no other reason than to command a hefty premium on top of the model's $60,900 base price. Whatever the company decides to do, it will be bittersweet to see such an iconic engine get one last shot at internal combustion glory.