Today's Photos : Gov. Sule Of Nasarawa Visits Dangote Ahead Of Tomorrow's Unveiling Of Refinery
Today's Photos : Governor Sule of Nasarawa State visits Aliko Dangote ahead of tomorrow's unveiling of Dangote refinery.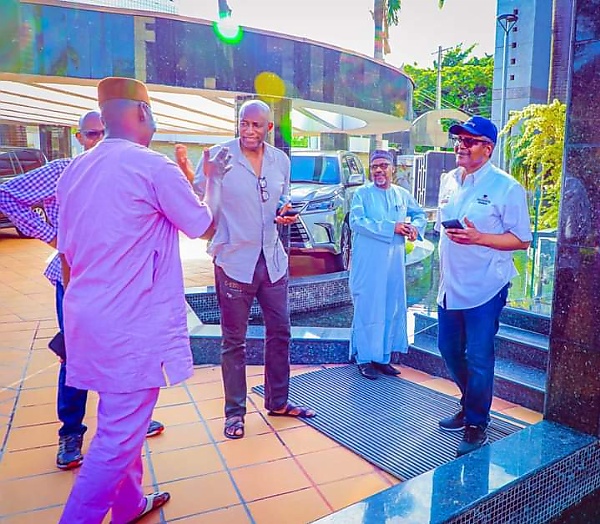 The Governor of Nasarawa State, Abdullahi Audu Sule, on Sunday visited Alhaji Aliko Dangote at his palatial home in Lagos ahead of tomorrow's commissioning of the Dangote Refinery in the State.
Governor Sule announced his meeting with the President of Dangote Group in a post on Facebook handle 'Gov. Abdullahi A. Sule Mandate'.
The post was captioned with :
"His Excellency, Engr. Abdullahi A. Sule visits Alhaji Aliko Dangote, President of Dangote Group, ahead of the commissioning of the Dangote Refinery by tomorrow, 22nd May, 2023."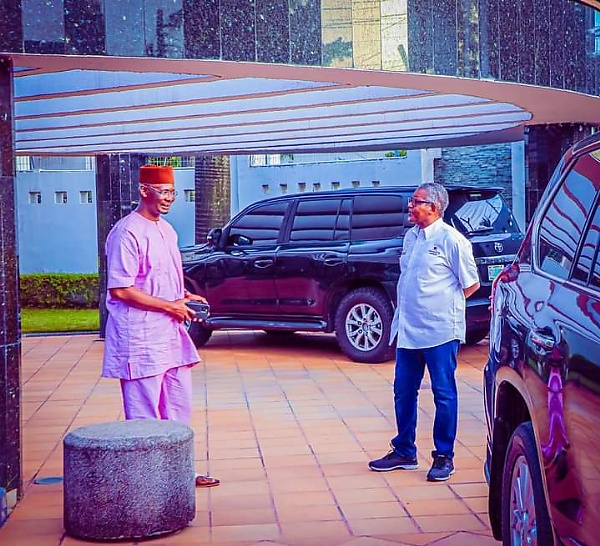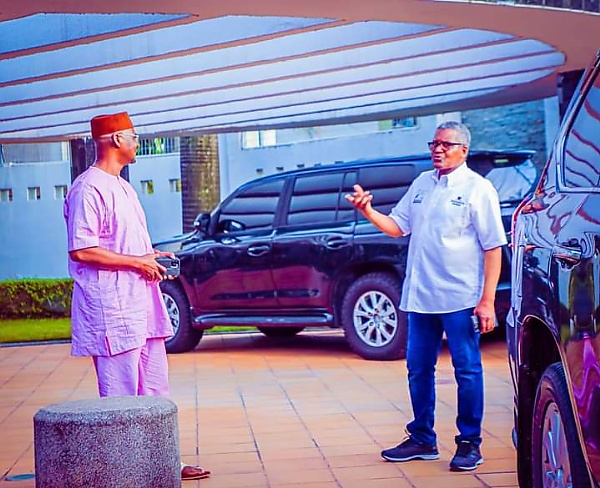 The $10 billion oil refinery and petrochemical complex, owned by Africa's wealthiest man, Aliko Dangote, will be commissioned by President Muhammadu Buhari on Monday, May 22nd, 2023.
Located at the Olokola Liquefied Natural Gas (OKLNG) Free Trade Zone in Lekki-Lagos, the refinery is expected to produce 600,000 barrels of oil per day. It will also rake in $26.2 billion for Nigeria annually, according to Aliko Dangote.