Geely Increases Stake In Aston Martin From 7% To 17% Thereby Granting A Seat On The Board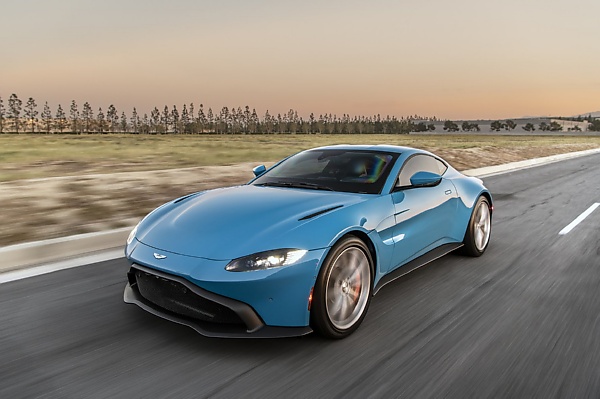 Geely has significantly increased its stake in Aston Martin, raising its ownership from approximately 7% to 17%. Geely invested £234 million ($291 million) to acquire more shares, becoming the third-largest shareholder in Aston Martin after the consortium led by Aston Martin chair Lawrence Stroll and Saudi Arabia's Public Investment Fund. Previously, Mercedes-Benz held the third-largest stake in the company.
In this transaction, Geely purchased 42 million shares from Stroll's consortium and was also issued 28 million new shares for 335p each, representing a substantial premium compared to the closing share price of 231p on Wednesday. The deal raised £95 million ($118 million) in funds for Aston Martin.
Following the announcement, Aston Martin shares rose by 22% on Thursday, reaching 283p.
As part of the agreement, Geely will be granted a seat on the board of Aston Martin, and the company has committed not to increase its stake beyond 22% until August 2024.
Geely has attempted to acquire Aston Martin, including launching a rival bid against Stroll in 2020 and expressing interest last summer. Last September, Geely eventually acquired a 7.6% stake in the company.
Eric Li, Chairman of Geely Holding Group, expressed confidence in Aston Martin's growth prospects, technologies, and management team. He stated that the increased shareholding reflects their belief in the company and commitment to exploring joint technology synergies and new growth opportunities to help Aston Martin realize its full potential.
Lawrence Stroll, Executive Chairman of the Board, welcomed Geely's increased involvement and highlighted the potential for long-term growth and success. He mentioned Geely's understanding of the strategic growth market in China and the opportunity to access their technologies, which could aid Aston Martin's expansion in China, where it has traditionally faced challenges. Stroll also emphasized the value this partnership would bring to shareholders.
Geely's more significant ownership stake in Aston Martin may facilitate greater access to the Chinese market by establishing flagship stores in cities such as Shanghai and Beijing. Furthermore, Geely's significant shareholding in Mercedes-Benz, a key investor and technology partner of Aston Martin, adds another dimension to their collaboration.