Audi Showcases Urbansphere Concept, The Minivan Of The Future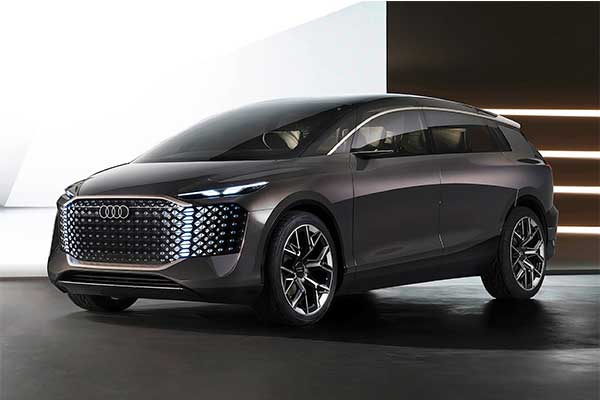 Audi has launched the third and last vehicle from the "sphere" range of concepts called the Urbansphere. The futuristic EV with a minivan silhouette is designed for use in the megacities of the future, prioritizing the passenger's in-vehicle experience.
The Audi Urbansphere concept measures 217 inches in length with a 133.9-inch wheelbase, a width of 79.1 inches and 70.1 inches of headroom. It should feel even more spacious than it already is, as there's plenty of glass and no B-pillar, something you discover as you approach the car on a projected carpet of red light and watch the suicide doors open.
The concept is based on Volkswagen Group's PPE platform for electric vehicles, which will debut soon in Audi's Q6 E-Tron small crossover. In the Urbansphere, the platform supports a 120-kilowatt-hour battery and 800-volt electrical system. The battery can be charged at rates of up to 270 kilowatts, meaning a 5-80% charge in under 25 minutes would be possible.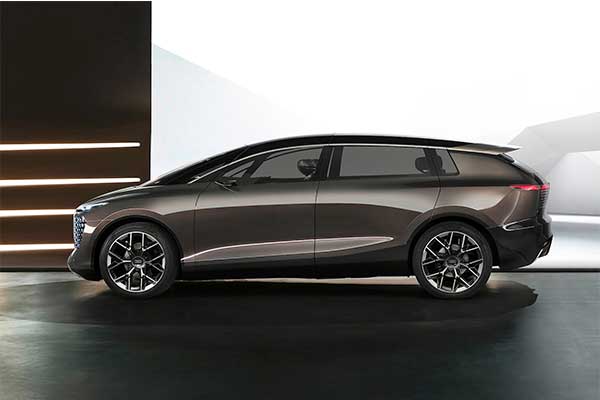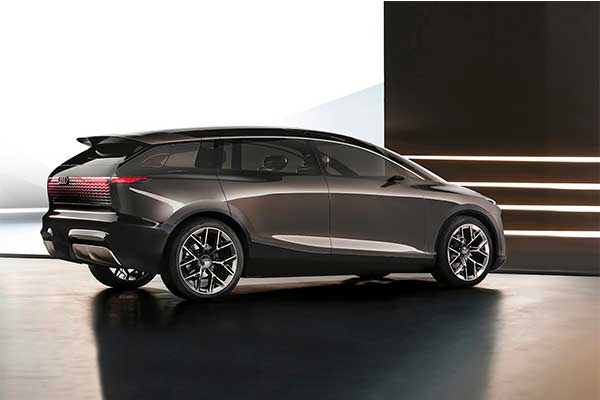 Inside, there are four seats across two rows. This allows for enough room for the chairs to tilt as much as 60 degrees, and there are extending leg rests that deploy. The headrests wrap around the occupant to give them a feeling of seclusion, and each one has speakers integrated into them.
The infotainment system for the rear passengers is on a transparent screen that pivots down from the ceiling. The display is nearly as wide as the cabin. Occupants can share the screen if they want to watch the same thing, or they can split what it's showing.
Like the other members in this family of Audi concepts, the Urbansphere has level 4 autonomous capability. This means there are conventional controls if a person wants to drive, but the vehicle can also pilot itself.
Eye-tracking and cameras monitor the occupants at all times. Even when the seat is fully reclined, people just need to move their hands to control the system. Sensors can also detect whether a person is stressed, and the vehicle can suggest activating a meditation app.
The Urbansphere has two motors that deliver a total output of 295 kW (395 horsepower) and a peak system torque of 690 Nm (508 lb.-ft.). The rear axle also has a dedicated steering system, so this is an all-wheel-drive and all-wheel steer electric vehicle. The battery pack is almost entirely flat and it sits between the axles. Its capacity is not specified entirely, but it is described as being "about 120-kilowatt hours of energy."