Lincoln Showcases Electric Future With Latest Star Concept SUV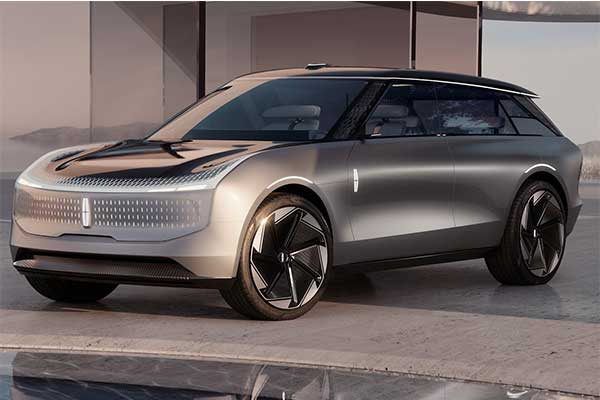 As Lincoln begins its second century of existence under Ford it's looking to the all-electric future with an all-new Star Concept SUV. While not officially planned as a future product itself, the sleek new crossover is the 'captivating dynamic new face' of the future at Lincoln.
Lincoln's EV plans have gone through several twists and turns. At one point, the plan was for Lincoln to develop an SUV based on the Rivian platform, then there were plans for a different SUV based on the existing Ford Mustang Mach-E platform. However, what underpins the Star concept is something entirely different from either of those.
"It's a clean sheet of paper to help us get through the next four products," chief exterior designer Earl Lucas said at a preview. But when asked whether it's a crossover, Lincoln's representatives resist dropping it into any existing categories. Designer Kemal Curic describes it as a "new species."
Lincoln is using the Star Concept to showcase the design language and possible features of their upcoming EVs: three of them by 2025, with a fourth to come one year later.
The Star concept's styling is a departure from the current Lincoln look, which gives its SUVs a more upright stance with strong character lines running down the sides. This is a much smoother design from all angles, starting with a face insert that gives the concept a wide, flat front. Lincoln designers said that the look of it is a stretched version of the current Lincoln grille, but they could be more creative with the design since cooling needs don't have to be considered.
While there's no mention of it directly from Lincoln, one image of the Star Concept shows the steering wheel folded away and the front seats turned towards the rear. That would certainly be one comfortable way to travel if the technology was available to do it safely. Now we just have to wait and see how much of the Star Concept makes it to the real world