New Audi A6 Avant E-Tron Concept Is The Wagon Of The Future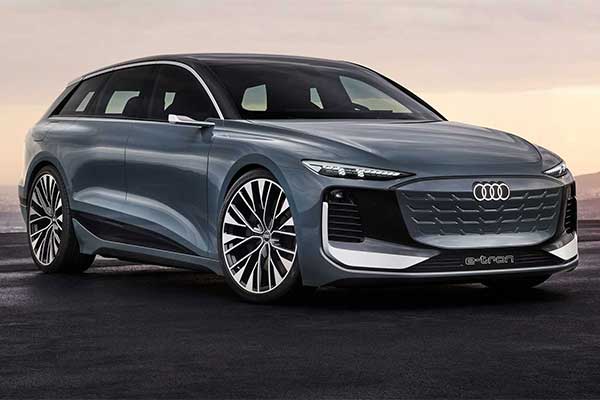 Audi has pulled the wraps off the A6 Avant e-tron concept. Based on the A6 Sportback e-tron Concept displayed at the 2021 Shanghai Motor Show, the estate version debuts an EV rendition of the much-loved Audi station wagon silhouette.
Design-wise, the front of the Avant e-tron is familiar for an Audi, yet different because of the electric powertrain. The brand's Singleframe grille is now mostly closed, other than small L- and U-shaped inlets. Functional inlets in each corner create air curtains to improve the aerodynamics.
The ultra-slim headlights let owners configure their own daytime running light signature, and Audi suggests this is tech that's coming to the production car.
But it's the rear that grabs the most attention. The high beltline finishes in a swept-up design gracing the tailgate with a single light strip at the rear. It's almost reminiscent of a second spoiler, and indeed Audi claims that the design is aerodynamically functional.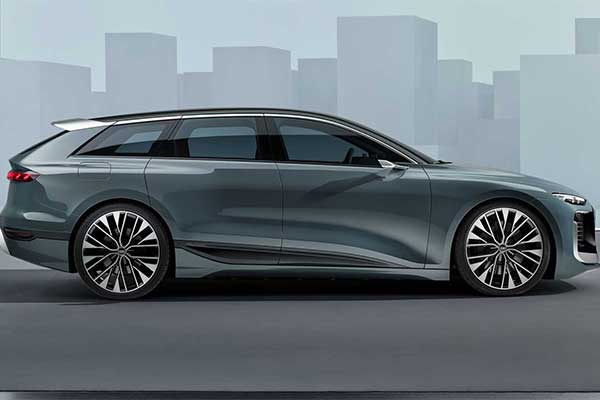 Below the tailgate, you'll find a diffuser with two sizeable outlines integrated into the rear bumper – something we could definitely do without on the production version as it ruins the car's lines adding unnecessary drama. Aerodynamic performance was something that was heavily emphasized upon with the A6 Sportback e-tron Concept.
The A6 Avant e-tron houses a 100-kWh battery pack stretched within the long wheelbase. The low flat floor and lack of a transmission tunnel should provide more passenger and cargo space than in the A6/A7 gas variants. A single motor powers the rear axle, but future A6 Avant E-Trons could house a motor on the front axle for all-wheel drive, as in other E-Tron models. Combined, the AWD model would produce 476 hp and 590 lb-ft of torque.
With the single motor, Audi claims a range of 435 miles on the generous European WLTP cycle. It could be 10-20% less on the EPA cycle.