Next Generation Audi R8 Will Have An EV Option Together With A More Powerful V8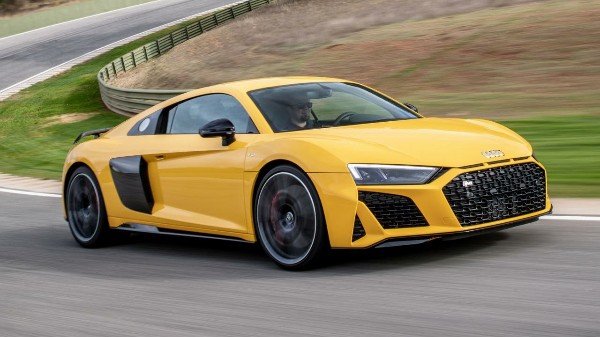 The Audi R8 will be replaced but it could prove to be quite different from the outgoing model. Audi has been building the R8 since 2006 and over the course of two generations, it has proven to be the perfect flagship performance car for the brand. However, the German automaker is all-in on electrification and during a recent interview with CNET, Audi Sport's head of product marketing, Linda Kurz, revealed that the 'R' brand will transition to all-electric power.
Audi has also made several strong hints that the R8, or any future halo product like the R8, would be going down the electric route. Audi first hinted at an electric R8 as early as 2009, when it rolled out an R8 E-Tron concept car based on the original R8 platform.
There have been a handful of subsequent R8 E-Tron concepts, and Audi even claims to have sold a handful of R8 E-Trons based on the current-generation R8 platform. The car was offered briefly in 2015 with a seven-figure price tag and performance that was outmatched by a Tesla. Not surprisingly it was quickly pulled from the market.
But petrolheads shouldn't fret yet as a report out of Germany in October claimed that the R8 would survive into a third-generation and that it would ditch the current model's naturally-aspirated V10 in favour of a twin-turbocharged 4.0-litre V8 related to the mill of the Lamborghini Urus and other VW Group models. The report stated this model could also feature some form of hybridization and deliver around 700 hp. It was also suggested that an all-electric version of the R8 could be offered to customers.