Australian Prime Minister Rushed Into Police Car After Protesters Vandalised His BMW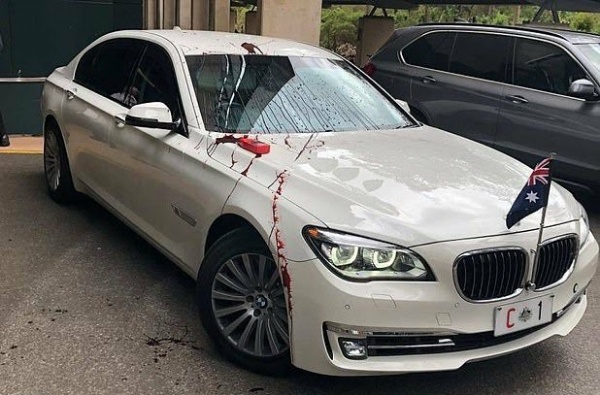 Bodyguards rushes Australian Prime Minister into police car after refugee protesters vandalised his car, BMW 7 Series, with red paint.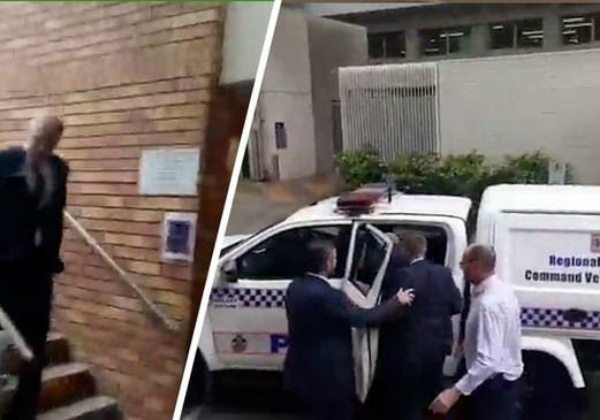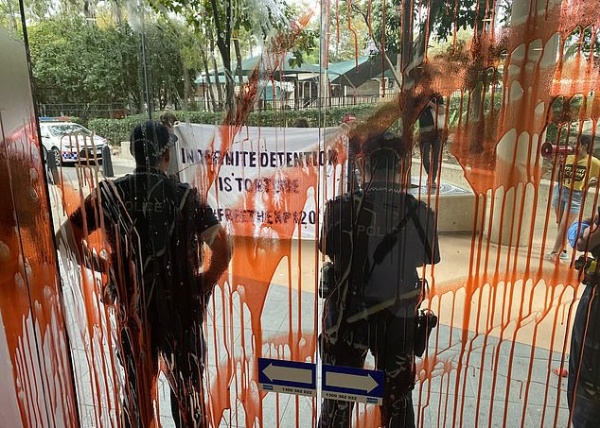 Australian Prime Minister Scott Morrison was rush into a waiting police car after being attacked by protesters during his visit to the University of Queensland on Monday.
The 52 year old was visiting the university's vaccine development center, where work on a Covid-19 vaccine is ongoing.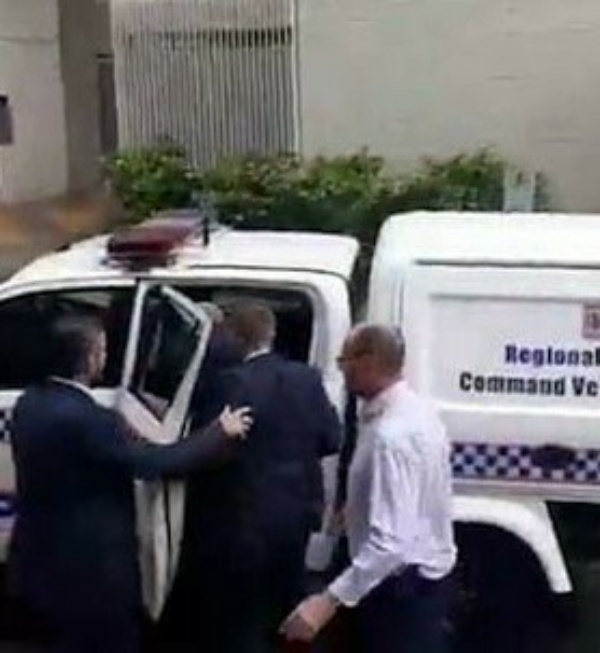 He was targeted with tomatoes, while his white official car, a bulletproof BMW 7 Series sedan, and a building, were sprayed with red paint.
The protesters, from the Refugee Solidarity Meanjin community group, were protesting the detention of refugees and asylum seekers in Australian immigration custody.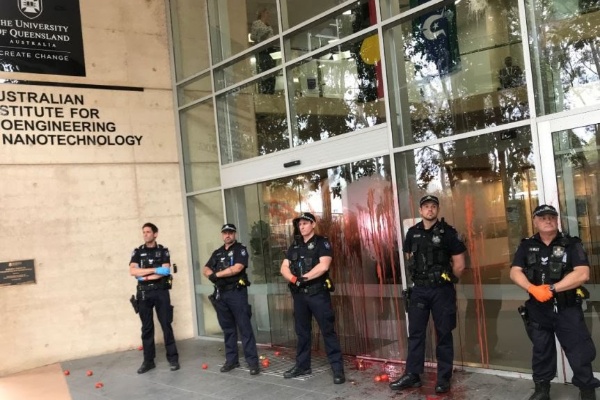 The protestors, who were up to 50, forced their way into the building to berate Mr Morrison over his refugee policies.
They held signs that read :
'Free the refugees'
'indefinite detention is torture' and
'I'm sorry I came here by boat I'm sorry for seeking safety'.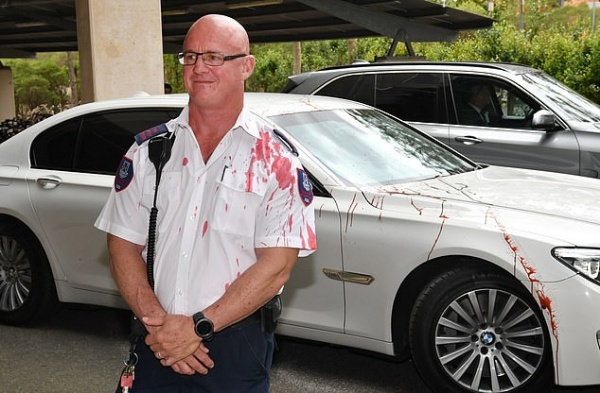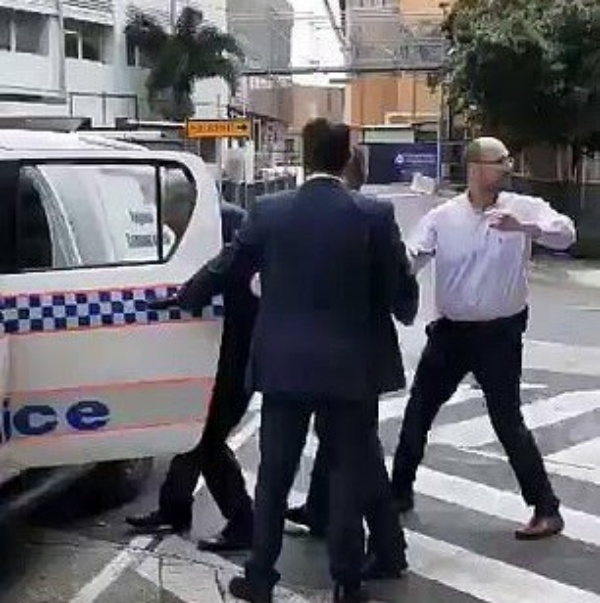 The Prime Minister was then rushed by security guard through the back entrance into a police car to escape the protestors at 10:30 am.
Footage from the scene showed Morrison's white armoured BMW 7 Series covered in red paint. Red Paint was also splattered on the car's glass doors.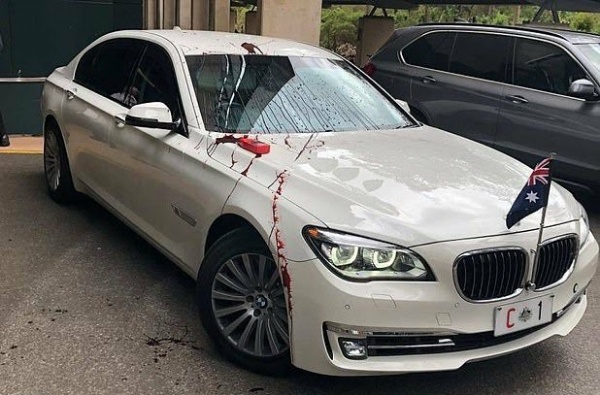 The group said :
"We were there to protest the indefinite detention of people just looking for a safe place to live,"
A statement posted on Facebook reads :
"Yes we stalked the Prime Minister; Yes we waited until he got in the building and then locked him in; …We threw blood on his car, across the doors of the building; and threw blood-covered tomatoes and brussels sprouts at his head as he fled through the back door,"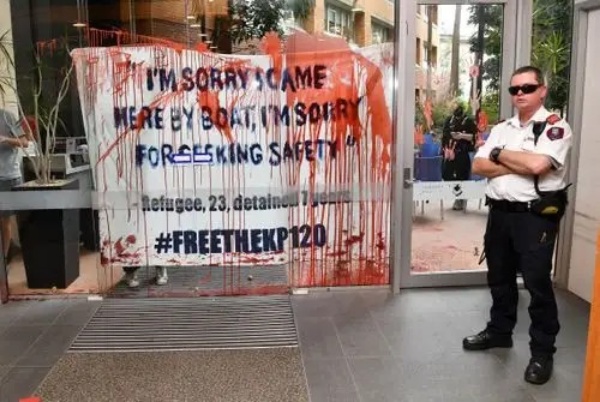 Reacting to the incident, Professor Deborah Terry, University of Queensland Vice-Chancellor, said in a statement that :
"We were disappointed, however, at the vandalism that marred the Prime Minister's visit to the UQ lab developing a vaccine for Covid-19,"