Auto Detailing Service : See How A ₦300m Rolls Royce Phantom Is Cleaned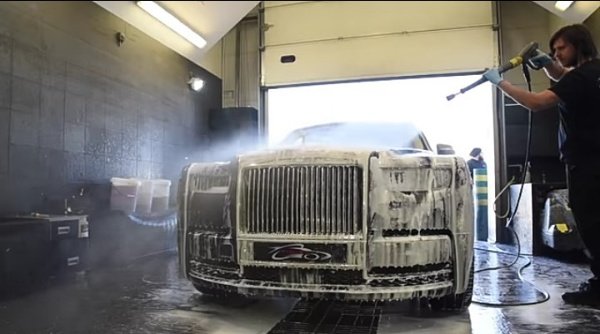 Auto detailing service is designed to retain the value of luxury rides through series of cleaning, restoration and finishing processes. The end result is a perfect showroom shine and brand new car smell.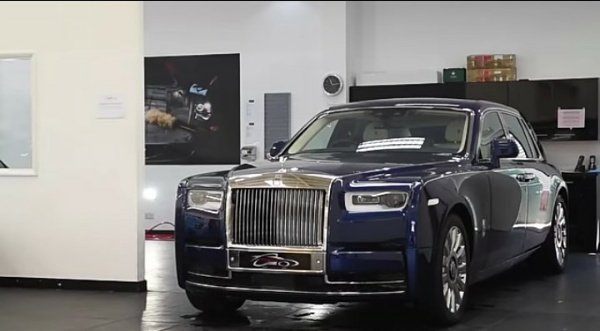 This clip shows experts from Topaz detailing and fully protecting a new ₦300m Rolls-Royce Phantom VIII.
Topaz detailers took the Phantom through series of restoration and finishing processes in order to retain the value of luxury ride.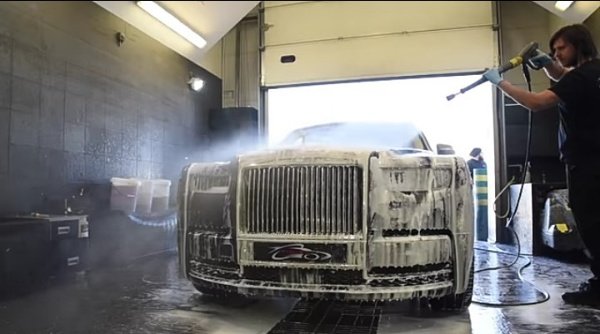 The exterior parts of the Phantom was cleaned before applying a paint with a glossy finish. Other visible exterior components, such as the engine bay, windows, wheels, and tyres, were also cleaned.
The interior parts of the sedan was vacuumed and steam cleaned to remove upholstery stains.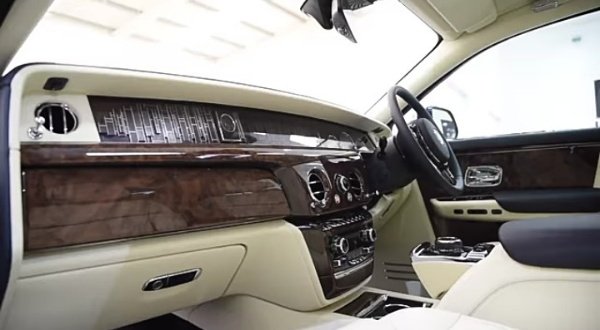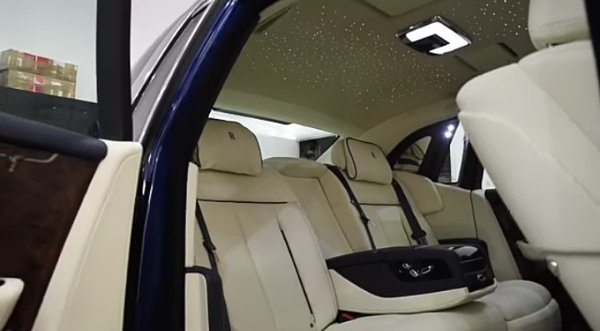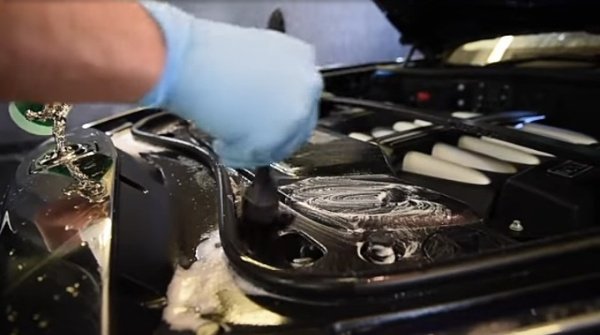 Products used by professional detailers include detergents and acid free degreasers to break down dirt. Detail clay is used to remove embedded contaminates.
Waxes, shines, and polishes are used to improve reflectivity and also to shine the tyres.
Did you know that auto detailing is a lucrative business? In the United States alone, professional and home detailing industry was over $9b in revenue, as of April 2014.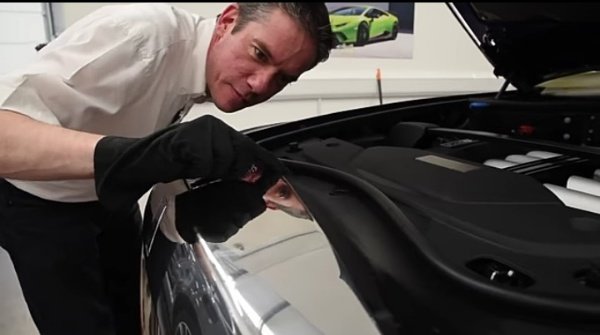 Among popular car detailers is British-Nigerian Gideon King who earns money polishing cars for rich people around the world.
The "Master Vehicle" detailer is the founder and CEO of Big Foot Detailing that is based in Qatar. His team of experts works on cars, motorbikes, yatchs, helicopters and jets.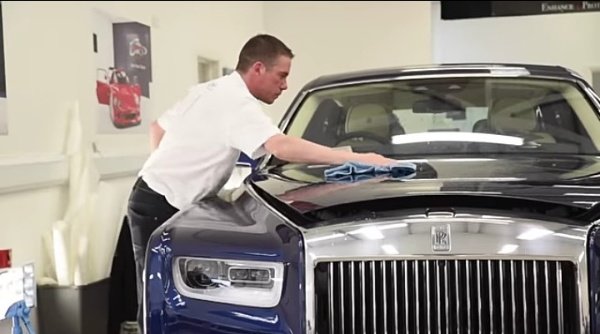 He has been an exclusive detailer for exotic brands like Bugatti and Bentley for more than five years. Gideon King also works with Rolls-Royce, McLaren, Range Rover, Jaguar, BMW, Audi and Ferrari.