Hurray!!! Autojosh Hits 30k Followers On Instagram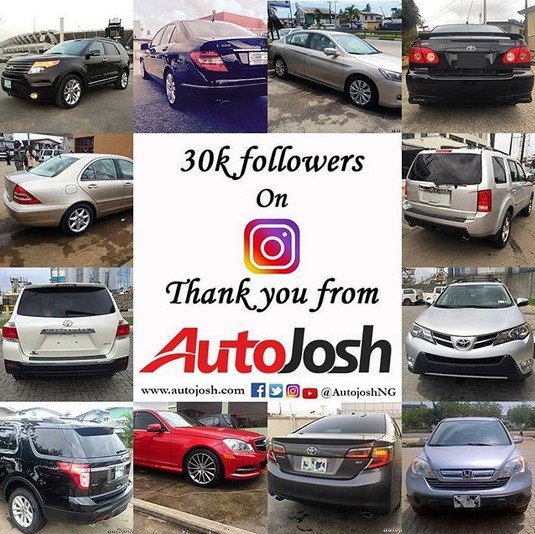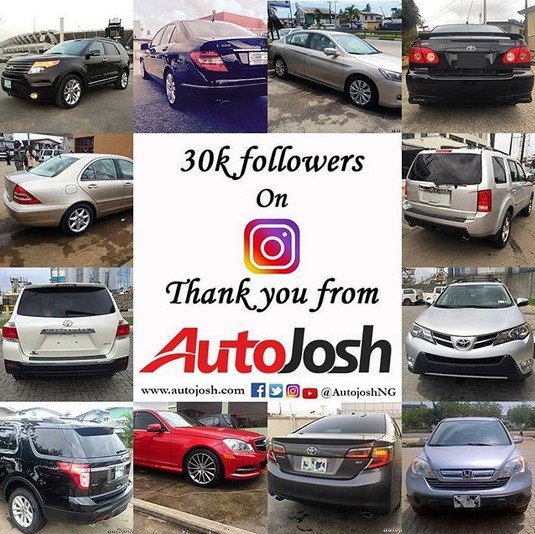 We at Autojosh Nigeria wish to thank each and everyone of you that made it possible we hit the big 30k on our Instagram page.  We acknowledge and appreciate each and every follower  we have on our Instagram platform.
Every car you see on the banner above was brought into the country by Autojosh. In case you're yet to do business with us, we assure you a very professional delivery of our services. We're here  to give you the best services you can ever think of. We are indeed grateful for all your support and we promise to keep working harder to serve you better.
In case you're yet to follow us, kindly take this link HERE to follow us on Instagram. We always have amazing car stuffs for you over there.
We pray you have the money to buy the cars you desire.