US Embassy Installs Free WiFi in 1,500 Public Mini-Buses In Kenya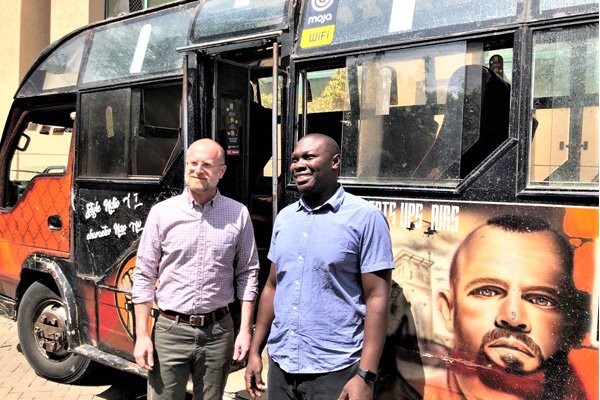 The United States Embassy in Kenya is installing free Wi-Fi in 1,500 mass transit minibuses – popularly referred to as matatus.
Matatus are privately owned minibusses in Kenya.
The US Embassy would be carrying out this project in collaboration with a Kenyan technological company known as BRCK.
The innovation dubbed "Moja" will enable free access to Wi-Fi by commuters using the Matatus.
Moja network has specific signal spots where users can connect to the internet for free and can watch shows, listen to music or read books from the stored content on the network.
To test the new innovation, a commissioner from the Federal Communications Commission, Brendan Carr, took a ride in one of the matatus fitted with the new device.
"What happens when you mix U.S. investment with Kenyan innovation? Free hi-speed WiFi in 1,500 matatus!
In Embu County, another company, Mawingu Networks, with an innovation similar to that of BRCK and whose 10 % stake is owned by Microsoft, has unveiled a two-month free Wi-Fi promotion to all residents in the area.