Black Man Shot By Police As He Tries To Enter His SUV, Sparks Riot (VIDEO)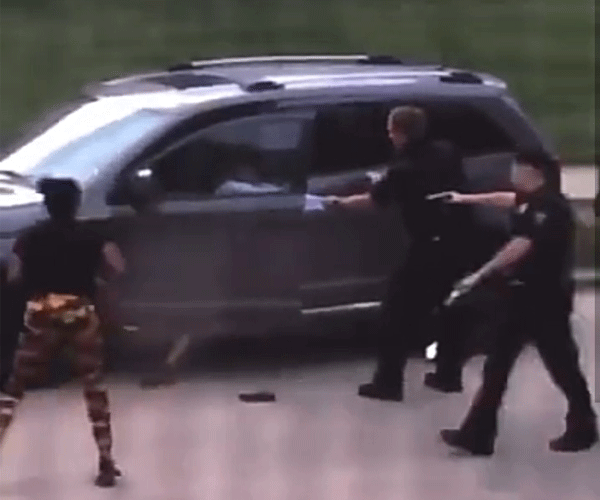 White policemen in Kenosha, Wisconsin, in the United States shot Jacob Blake, 29, an unarmed black man, seven times on Sunday.  Black Man Shot By Police
Police were responding to a domestic incident at a home in the area, though the nature of the dispute is unclear.
Video shows Blake walking toward an SUV. At least three cops followed him with guns drawn.
Blake appears to ignore police orders to stop and tries to get into the driver's side of the SUV. Black Man Shot By Police
That was when at least seven gunshots were heard; Blake's children were inside the car as the events unfolded.
The shooting prompted neighbours and crowds to gather and confront officers at the scene on Sunday night.
Witnesses said Blake was trying to break up an argument between women in a home nearby.
Watch the video below.
VIDEO
Blake is listed in serious condition after he was airlifted to Froedtert Hospital in Milwaukee.
The shooting ignited outrage in Kenosha as local residents gathered to protest and denounce the police.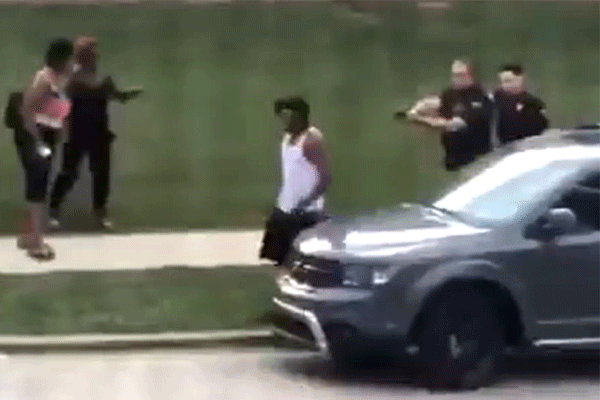 Video posted to social media shows a large crowd numbering hundreds of protesters gathered outside a Kenosha police station chanting 'Black Lives Matter' and other slogans denouncing law enforcement.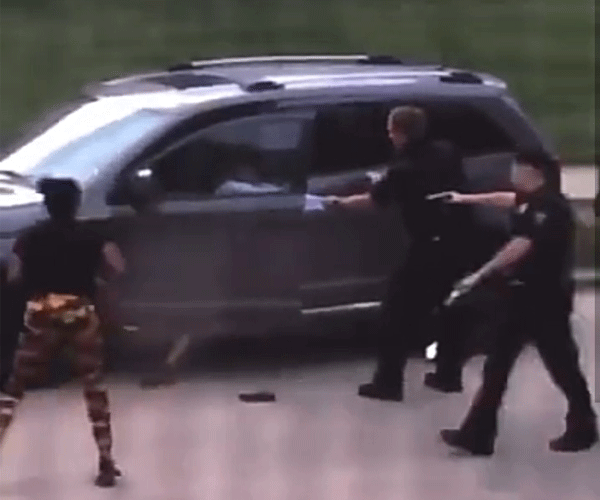 Demonstrators set fire to vehicles and smashed police cruiser windows as they faced off with police. The police followed by setting off tear gas canisters to try to disperse the crowd.
Also See: Buy and sell cars faster on Carmart NG