Blogger Linda Ikeji Shows Off The Cars She Has Owned From 2008 Up Till 2018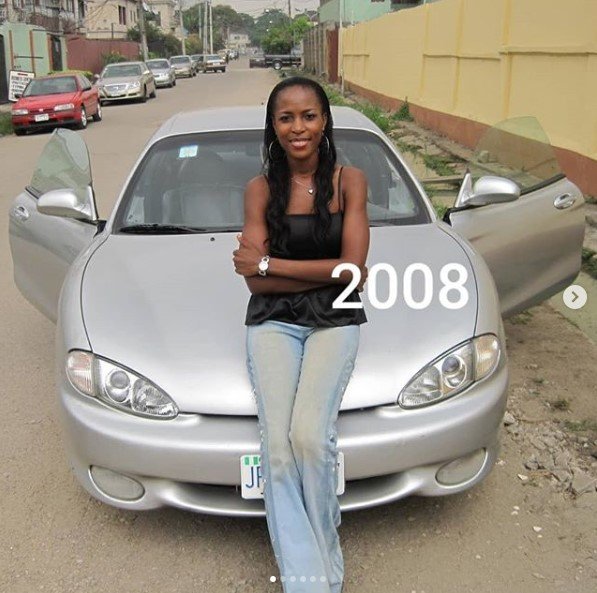 Liinda Ikeji is the most popular blogger in Nigeria who started her blogging race in 2006. She's the only female public figure who is known to own a Bentley Mulsanne.
Today, the internet most especially Instagram social media platform is filled with the 10 years challenge where people compare their present picture with the one they took 10 years ago.
Linda ikeji joined the train for the 10 years challenge but with the pictures of the cars she has owned from 2008 up till 2018.
In case you're wondering the first car ever owned by the billionaire blogger; read our post on "Linda Ikeji Narrates What She Went Through In 2007 For Not Making Complete Payment Of A Car She Bought" to understand what she went through to buy her first car.
Below are the pictures of the cars she uploaded on her official Instagram page.
She captioned it;
Here's my #10yearchallenge. Swipe. The key words are: patience, hardwork, determination, a bit of luck and a lot of Grace. I wish every dreamer/hustler out there the very best! 🙏🙌❤