BMW 2024 i5 Official Photos Leaks Online, Looks Better Than Its i7 Big Brother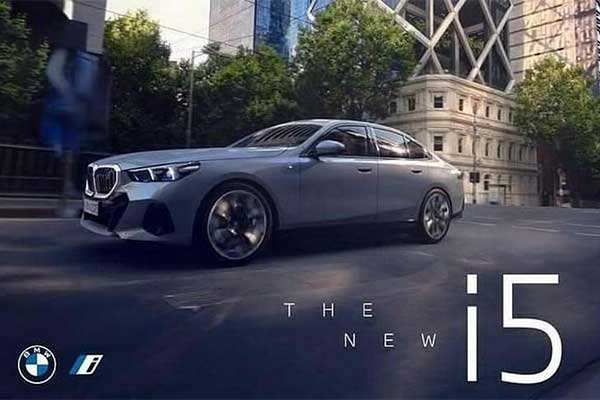 BMW managed to keep the all-new all-electric i5 a secret for much longer than it usually takes. We are a week away from the official global debut of the executive BMW sedan and wagon, and only just now the first official images have been leaked. This was a good effort on BMW's behalf, but not good enough for the internet.
We can all relax now – the i5 keeps a rather restrained design, and the kidney-shaped grille comes in a normal size. The i5, just like the upcoming electric 3-series, is a high-volume seller, and the company decided to play a safe game and not risk any controversy. The beaver face of the i7 and iX is nowhere to be seen – what we have here is a classy-looking 4-door sedan.
Looking a tad sharper than the outgoing G30, the new 5er switches to flush door handles as other recent BMWs to create a more slippery side profile for better efficiency. The shoulder line is now above the door handles and there's a character line that gently rises as it approaches the end of the rear doors. Those redesigned headlights appear to have pointier daytime running lights in the same vein as the 2024 X5 LCI while the generous air intakes are reserved for cars equipped with the M Sport Package.
BMW will unveil the 2024 5 Series Sedan next week in ICE, PHEV, and EV flavors. The more practical Touring is likely to be revealed before the end of the year and will be offered as an i5 from next year. Around 2025, the M5 will complete the lineup and we're hearing it'll once again be available as a wagon.