BMW I4 M50, The Brand's First M Badged Electric Sedan Leaked Ahead Of Launch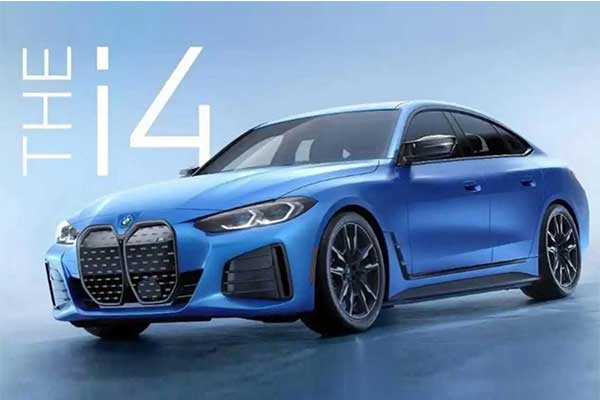 The next big thing is the electric car market has surfaced as BMW teases its i4 M50 electric sedan (photo above), the first to have the brand's M badge. Only one photo of the car was provided via the BMW Blog and it a sportier-looking EV with a blacked-out grille featuring M badging. The car has also been equipped with a more aggressive front bumper that features revised air intakes. The image you see here appeared on Instagram and was removed shortly after.
BMW has so far only confirmed the M Sport package for the M50, but the package will most likely be available for all three i4 models, including the i4 eDrive35 and i4 eDrive40. The M50 will be the most powerful of the bunch with a total power output of 523 horsepower and a 0-60 mph sprint time of around four seconds. The EPA estimates a maximum range of 300 miles, which in reality will be much less when new owners get their hands on them.
One thing we do know is how the electric M will sound. The noise was revealed earlier this month as BMW tapped composer Hans Zimmer to create a noise that 'builds' in volume to suggest higher levels of power and acceleration. It also seemed to incorporate its own version of a gear change. The i4 M50 is expected to be released on June 1st.
Photos below are those of the regular i4