BMW Set To Unveil Its 4-Series Gran Coupé Next Year (Spy Photos)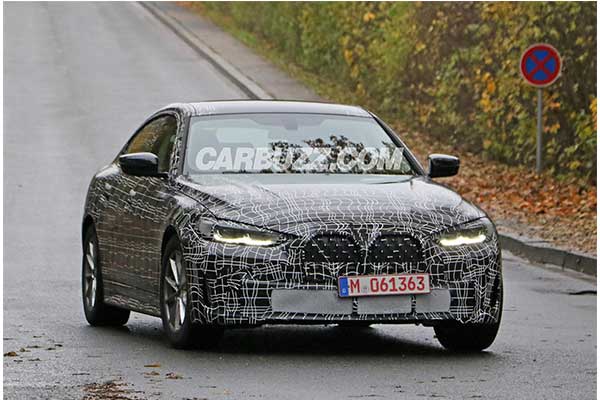 BMW has had a busy 2020 as they have been serious on the next 4-Series (which has been launched) and now a new model has been spied. Enter the new 4-Series Gran coupe which replaces the current model. It's for those who love the 4-Series but want extra doors. It is scheduled for 2021 as a 2022 model and will follow in the footsteps of the coupe and convertible.
From the spy photos, the 4-Series Gran Coupe is very similar to the current model. The Grand Coupe still retains its notchback rear making it a 5-door vehicle. It features a familiar front fascia with a massive grille that is flanked by slender headlights. The Gran Coupe also features a compact greenhouse and flush-mounted door handles like those found on the upcoming i4.
Going round the back, it still retains the details seen in the regular 4-Series as there are slender taillights, a ventilated rear bumper and a dual exhaust system. The only difference from the regular 4-Series is the liftgate which makes loading luggage a breeze. The interior is obviously the same as the coupe and convertible versions so expect the standard 8.8-inch touchscreen infotainment system and analogue gauges on either side of a 5.1-inch display.
On the engines, the 4-Series Gran Coupe should come with the same powerplants as the 4-Series with a turbocharged 2.0-litre four-cylinder pumping out 255 hp and 295 lb-ft of torque entry-level model. A turbocharged 3.0-litre inline-six developing 382 hp and 364 lb-ft of torque will be optional. Both engines will come with a standard 8-speed automatic transmission with AWD.
BMW is determined to take a slice off its rival which is the Audi A5 Sportback which has been successful. There's a slim chance that BMW will give the 4-Series Gran Coupe the M treatment.