BMW Testing Hydrogen Powered X5 SUV With Launch Date Slated For 2022 (Photos)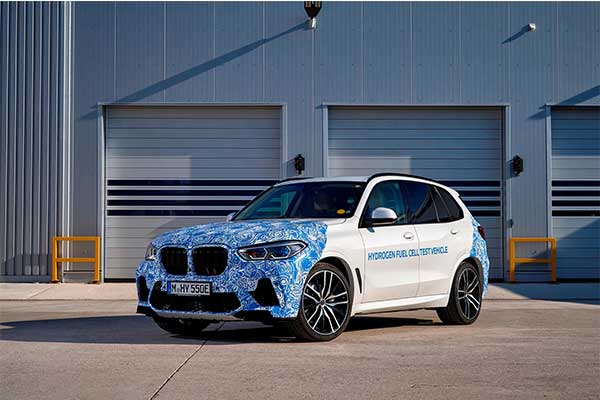 BMW has started testing a prototype X5 powered by a hydrogen fuel cell drivetrain on European roads, confirming that a small-series model will be launched in the market in late 2022. The hydrogen-powered X5 prototype is officially called the BMW i Hydrogen NEXT and the new testing program will allow the carmaker to gain more practical experience with this zero-emissions drive technology.
The engineers and test pilots of the automaker will study the performance of the fuel-cell powertrain, the model-specific chassis technology, and the vehicle electronics systems.  In its latest press release, the manufacturer explains the fuel-cell systems could supplement combustion engines, PHEVs, and fully-electric vehicles, though it seems that not even BMW wants to develop them as anything more than "an attractive alternative" to battery-powered electric cars.
The drivetrain system of the i Hydrogen NEXT will be based on the electric powertrain of the iX3. To the output of the electric motor, the hydrogen X5 will add the power generated during the chemical reaction between the hydrogen and oxygen from the air. The combined peak output of the system will be 374 horsepower. In a statement, Frank Weber, member of the Board of Management of BMW AG responsible for Development said "Hydrogen fuel cell technology can be an attractive option for sustainable drivetrains – especially in larger vehicle classes" He further added, "That is why road testing of near-standard vehicles with a hydrogen fuel cell drivetrain is an important milestone in our research and development efforts."