BMW Thank Former Mercedes-Benz CEO Dieter Zetsche In This Inspiring Farewell Clip
Former Chairman of the Board of Management of Daimler AG and head of Mercedes-Benz Dieter Zetsche has officially handed the reign over to Ola Källenius after 13 years at the helm of one of the biggest auto brand on the planet.
The automaker's German counterpart BMW felt inspired to say goodbye in their very own way by recreating Dieter Zetsche last day Daimler chairman, his journey home and his garage where a special "thing" awaits him.
The short clip titled "Retirement Is About Exploring Your Wide Open Future" starts with Dieter Zetsche's lookalike takes off his company ID, says his goodbyes amidst the applause from numerous employees.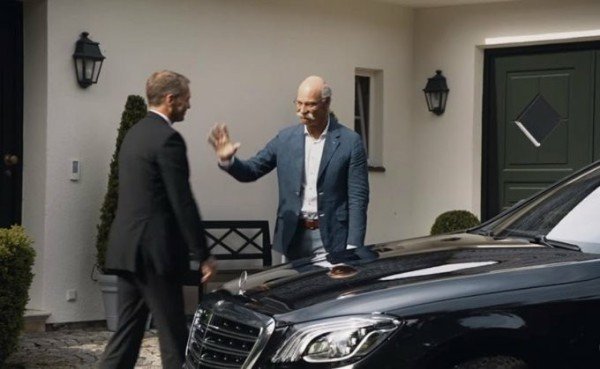 He gets into his official Mercedes-Benz S-Class to go home. After the company car drops him home and left, what was shown next was his garage door with a title "Free at last" and Zetsche lookalike drives out in the new BMW i8 Roadster plug-in hybrid sports car.
And who says he not free to choose any car he likes to ride after retirement ?
Soon after BMW posted the clip on the social media, Mercedes re-tweeted the video with the quote "Thanks BMW for the kind suggestion – but we're 100% sure he already decided to Switch to EQ" hinting at Mercedes electric mobility brand.
What Do You Think?