BMW Unveils i Vision Dee Concept That Changes Colour With Full Heads-Up Display
The BMW i Vision Dee concept debuting at CES 2023 bears little resemblance to anything in the automaker's current lineup. That's by design, as the small sedan's simplistic styling aims not to distract from the myriad digital and virtual elements that make it so innovative. From body panels that change colors (It can display up to 32 colors) to an interior where the entire windshield acts as a display, the i Vision Dee concept previews the road ahead for BMW's future technology offerings.
Dee, which stands for Digital Emotional Experience, has been designed to improve a stronger bond between individuals and their cars. How does it plan to do this, you ask? By changing everything we know about digital functions. According to the German firm, Dee goes beyond voice control and the driver assist systems we know, thanks to "almost human capabilities." Let's begin with the BMW Mixed Reality Slider, which works together with the head-up display (HUD).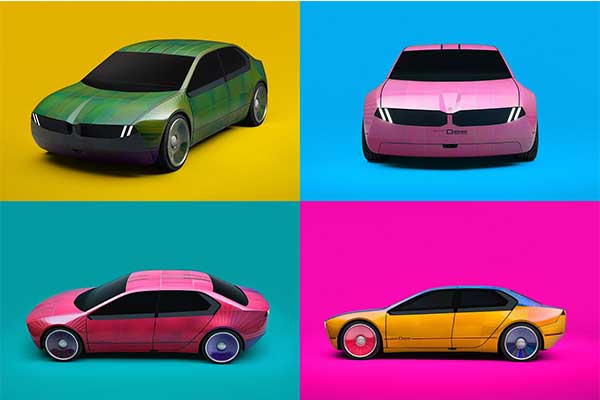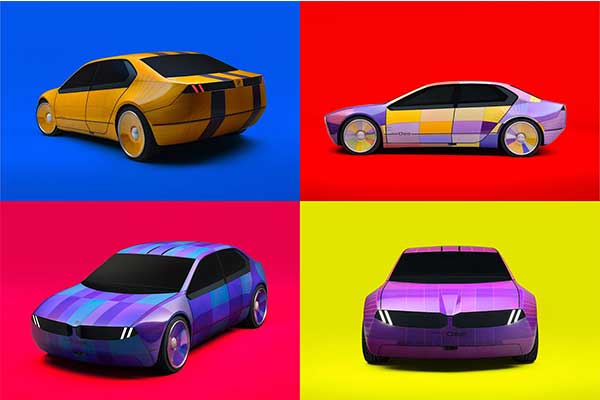 This, says the automaker, is the central operating control of i Vision Dee. Using shy-tech sensors, the driver can choose how much digital content they see on the HUD. This ranges from conventional driving information right up to augmented-reality projection. Believe it or not, the i Vision Dee is capable of transforming itself into a VR experience using nothing more than dimmable glass and digital capabilities.
The three-box sedan adopts a fresh and futuristic take on traditional cues like the kidney grille, twin headlights, and Hofmeister kink. The front-end styling is reminiscent of the i Vision Circular, a concept unveiled in September 2021. Short overhangs highlight the packaging benefits of a dedicated electric car platform, maximizing the wheelbase for a more spacious cabin.
In the cabin, there's an intriguing steering wheel with a central vertical spoke with touchpoints that can be operated by moving the thumb. BMW says the cabin has been designed in such a way as to "ensure nothing distracts from the digital experience and the new feeling of enhanced driving pleasure."
"With BMW i Vision Dee, we are showing how the car can be seamlessly integrated into your digital life and become a trusty companion," head of BMW Group Design Adrian van Hooydonk said in a press release. "The vehicle itself becomes your portal to the digital world – with the driver always in control. Implemented the right way, technology will create worthwhile experiences, make you a better driver and simply bring humans and machines closer together."