Boeing Forced To Store Dozens Of Grounded 737 Max Planes In Its Employee's Car Park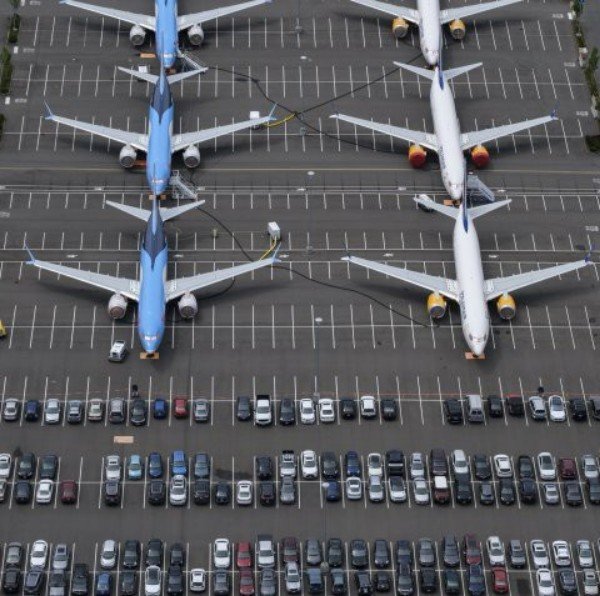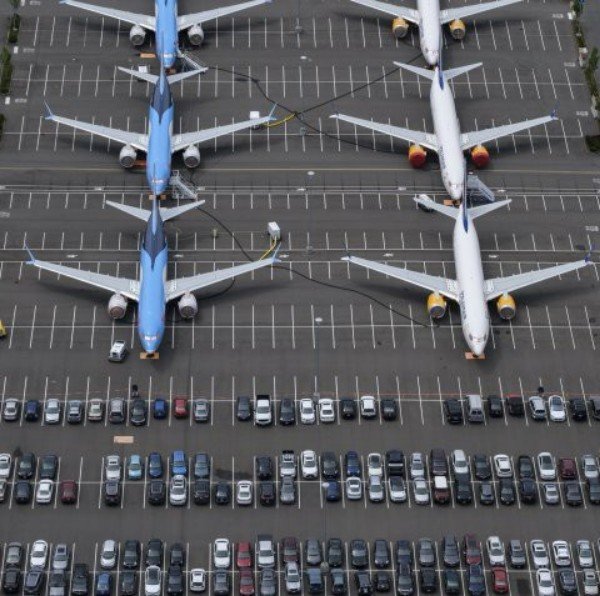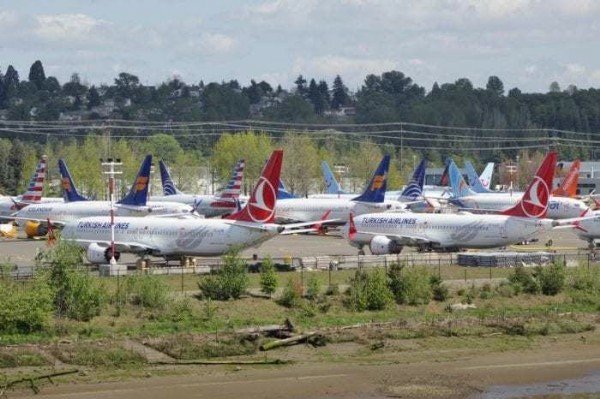 Almost 500 Boeing 737 MAX planes have been grounded around the world since mid-March following two deadly crashes of the World's best selling aircraft over five months that killed 346 people.
Of the planes grounded, 100 are being stored in the company's Renton factory in Washington. These aerial footage from the Renton factory in Washington state shows some of the factory fresh 737 Max planes parked in employee's parking lots, with each taking up at least 60 car spaces in the parking area.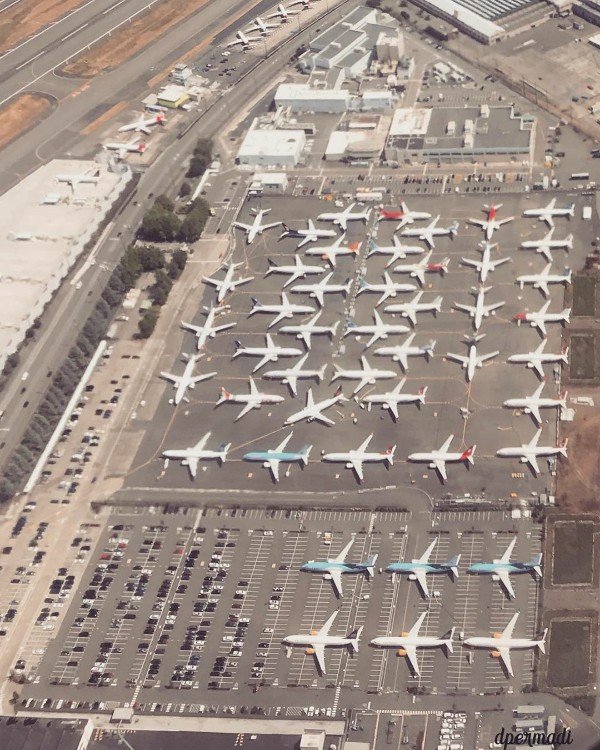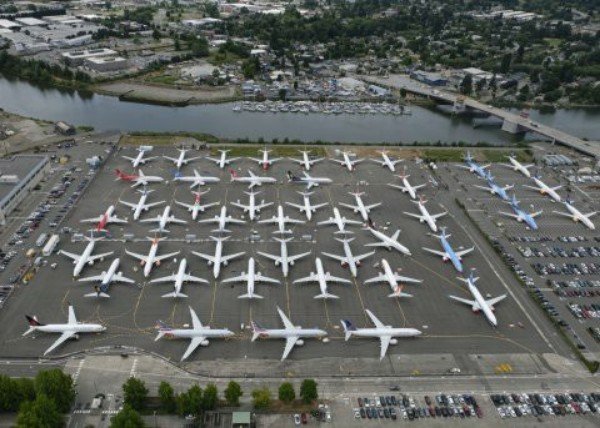 Boeing spokesperson:
"We are using resources across the Boeing enterprise during the pause in 737 MAX deliveries, including our facilities in Puget Sound, Boeing San Antonio and at Moses Lake"
Other images shows tens of out of commissioned Boeing 737 MAX parked around the World, including for American Airlines and Norwegian Air.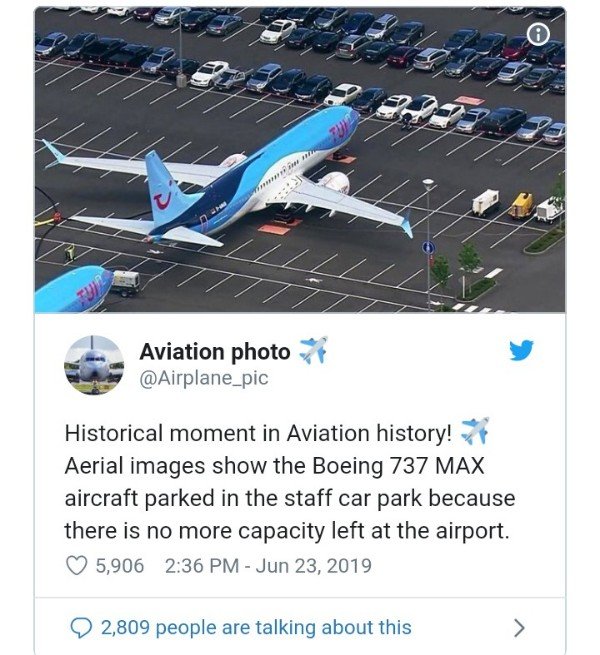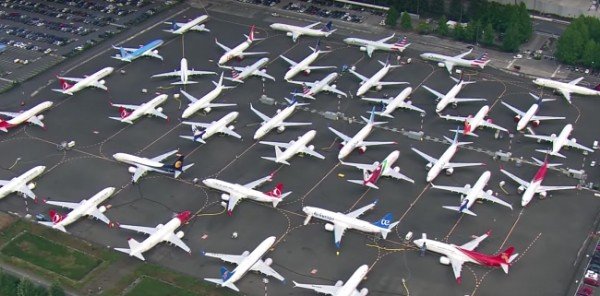 Southwest Airlines, the biggest operator of Max jets, announced it had taken the plane out of its schedule until at least October 1.
According to Bloomberg, it costs around $2,000 (₦721,000) a month per plane to park them, causing further financial issues for the plane manufacturer.
This comes after US Federal Aviation Administration said it has found a new software problem in the troubled Boeing 737 MAX that could push the plane's nose down automatically – leading to potential crash.
There is still no clear date for when the 737 Max aircraft will return to the skies. Many carriers have removed them from their flight schedules through September and into October.