Boko Haram Destroy Nigerian Army Newly Acquired Phantom II Armoured Personnel Carrier (APC)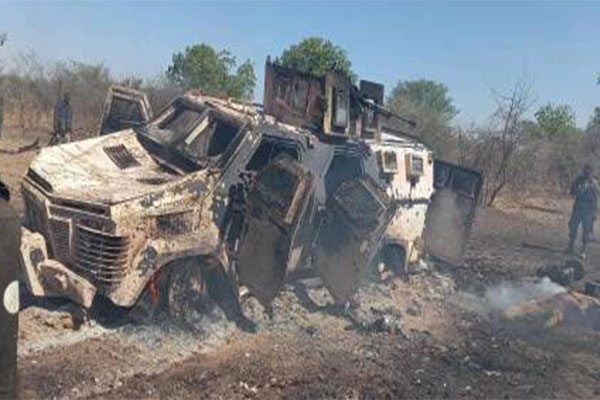 Boko Haram destroy Nigerian Army newly acquired Phantom II Armoured Personnel Carriers (APC)
The armoured vehicles was reportedly destroyed in combat after being hit by a suicide vehicle bomb.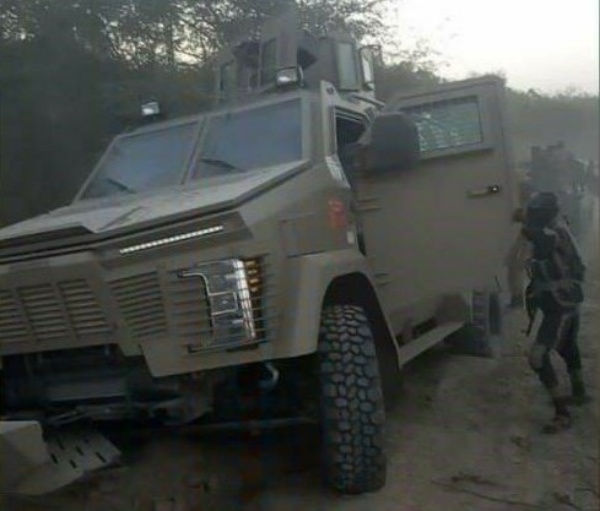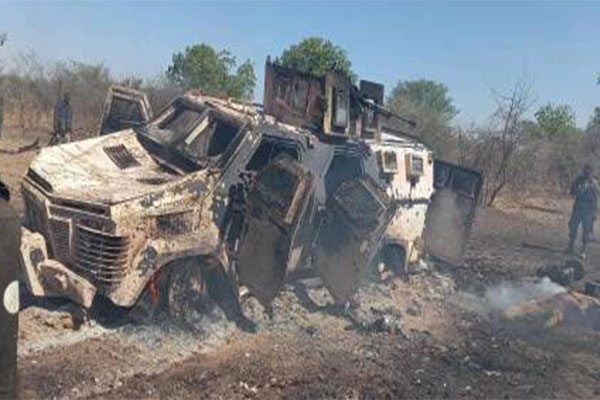 Millitants belonging to the Islamic State-backed faction of Boko Haram, the Islamic State West Africa Province (ISWAP) have destroyed an Armoured Personnel Carrier (APC) belonging to the Nigerian Army.
According to reports, the armoured personnel carrier (APC) was destroyed in combat after being hit by a suicide vehicle bomb.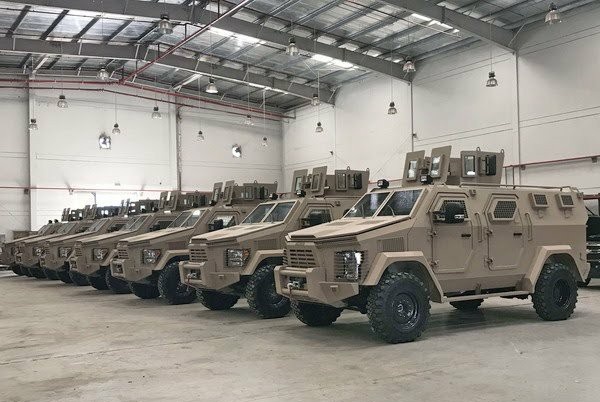 The vehicle is one of eight Isotrex Phantom II Armoured Personnel Carriers the Nigerian Army acquired for the newly launched operation tagged 'Tura Takaibango'.
The North-East theatre of operation, comprising Adamawa, Borno and Yobe states was launched at the beginning of January as part of wider efforts to counter Boko Haram terrorists.
ISWAP in a statement said the Phantom 2 APC was captured when the group ambushed some trucks conveying Nigerian soldiers at Gorigi, Borno State. The group claimed to have wounded and killed 30 soldiers and destroyed two other APCs.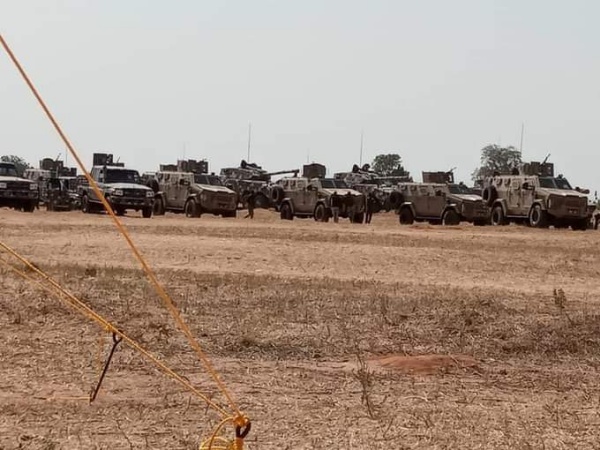 The terror group had on Monday displayed a modified FV103 Spartan APC it said it captured from the military.
The Isotrex Phantom 2 is a new version of the 4×4 B6 Armoured Personnel Carriers (APC). Photographs showed eight Phantom IIs with other military vehicles preparing for Operation Tura Takaibango on 8 January in Yobe State.