Boxing Champion Andy Ruiz Jr Shows Off Title Belt From A ₦163m Rolls-Royce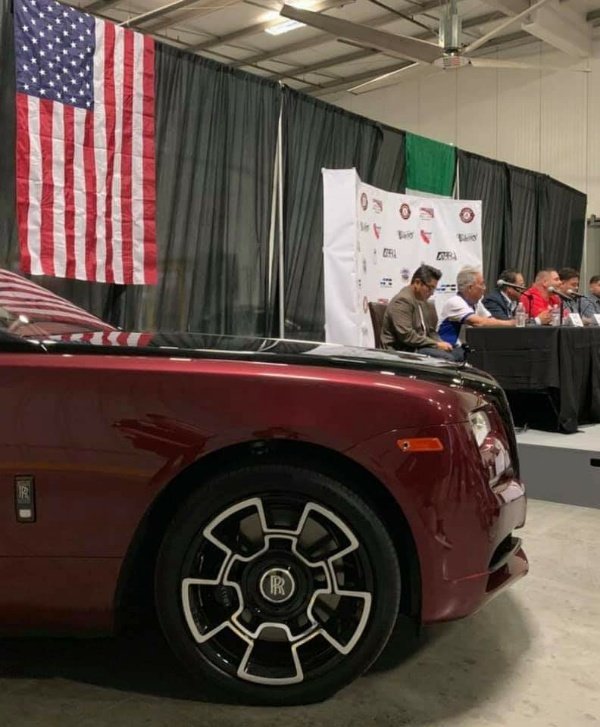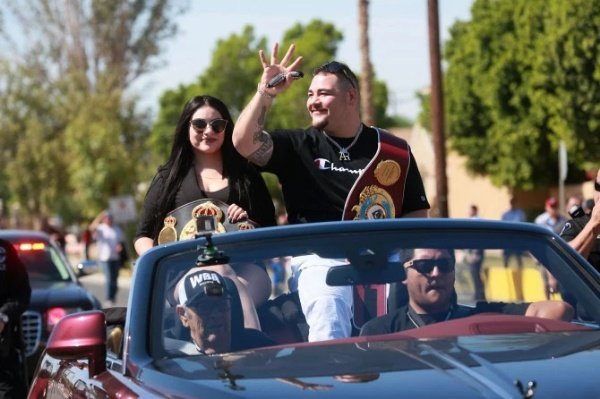 29-year-old Mexican-American World Boxing Champion, Andy Ruiz Jr, has agreed for a rematch with British-Nigerian boxer Anthony Joshua in Saudi Arabia on December 7, 2019.
The chubby boxer, who shocked the world two months ago when he defeated Anthony Joshua in one of boxing's greatest ever upsets, returned to his hometown in California to show off his new belt atop a brand new maroon and grey Rolls Royce Dawn convertible.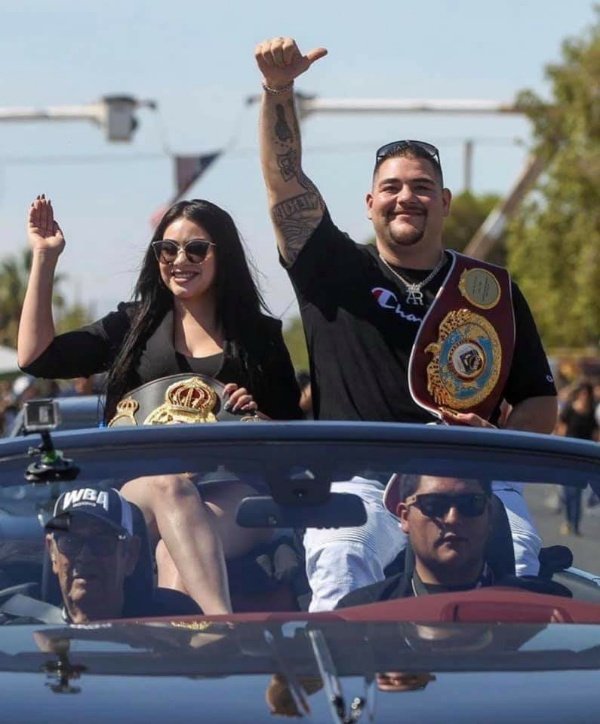 He and his wife Julie sat on the back of the luxury ride waving to over one-third of the town's 17500 population, as he showcased just one of his four belts.
Andy Ruiz, who earned himself £6.5 m (₦2.9 billion) from the famous fight with AJ, later took to Instagram to thank the dealership in Rancho Mirage for the $450,000 Rolls Royce Dawn.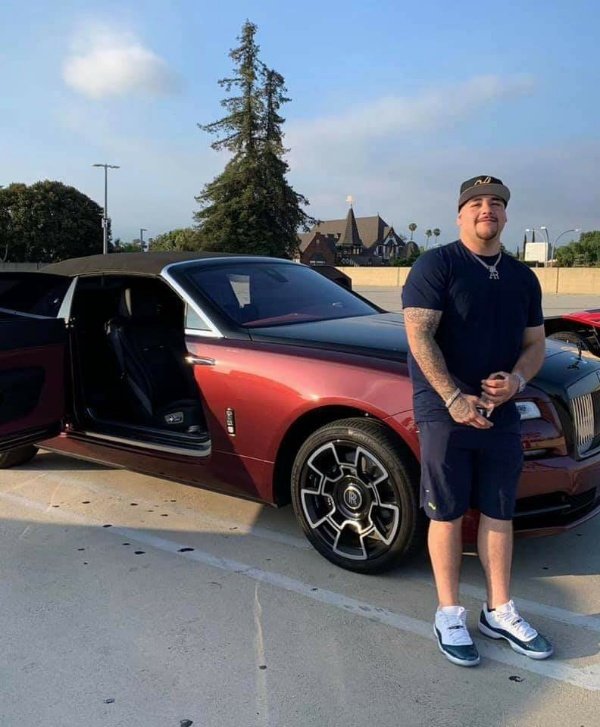 Ruiz also revealed the first thing he did with his prize money was buy his mum a car.
"Well first of all…I bought a car for my mum, that was the first purchase that I made from the money that I got"
"I bought my mum a car because I messed up a lot of her cars when I was young"
With what he got from his fight, Andy Ruiz can now afford to buy himself a Rolls-Royce Phantom, Cullinan and a Bentley Bentayga, and still keep about £4m change.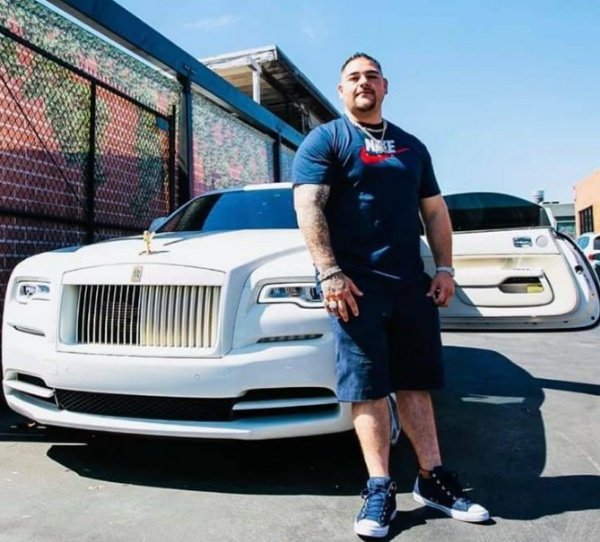 The boxer has also shared a picture of himself posing beside a white Rolls-Royce.
Nobody expected the new unified Heavyweight World Champ to overcome the odds and beat Anthony Joshua at Madison Square Garden two months ago.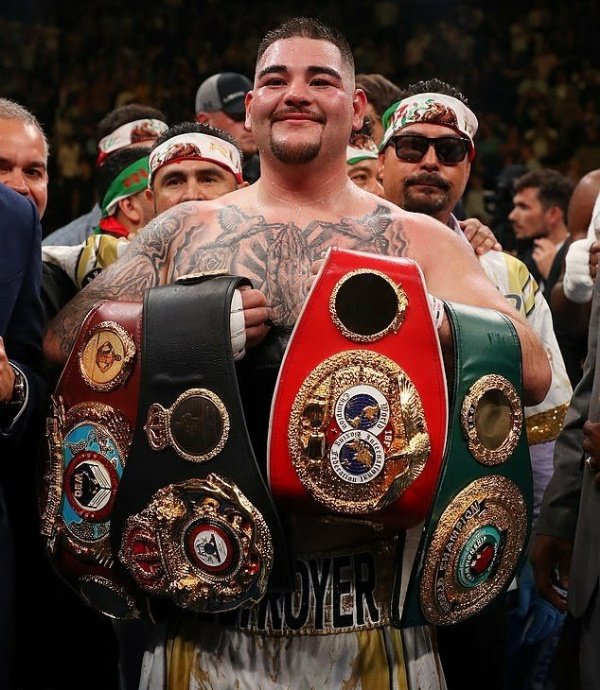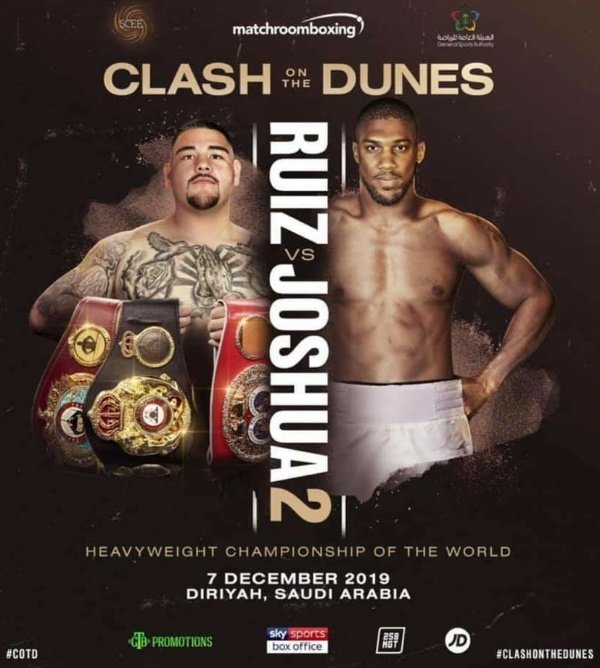 Andy Ruiz, who was also felled in the third round of the explosive fight in New York, believe that :
"The rematch is gonna be the same. I'm gonna be more prepared, more ready,"
"I know his flaws, I can do a lot better. I think the only thing he can do is just run around. He's not good at boxing, he's not a good boxer.
"It's going to be a hell of a fight – Ruiz vs Joshua II."
On Thursday, Ruiz received a fresh bout agreement with altered terms that will see him earn a total of around £8.2m ( ₦3.6 billion).
Do you think Anthony Joshua Would Beat Andy Ruiz In A Rematch, Or Ruiz Would Beat Joshua Again?