Breaking: Protesters Vandalize Air France 777 Aircraft With Green Paints At Paris Airport (Video)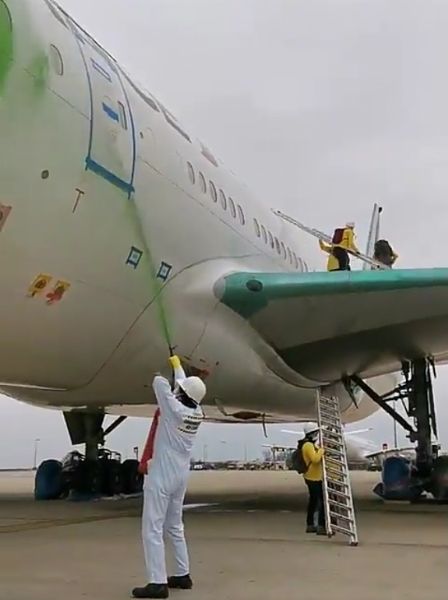 Environmental protesters has vandalized a Boeing 777 aircraft belonging to Air France after bypassing security at Paris Airport.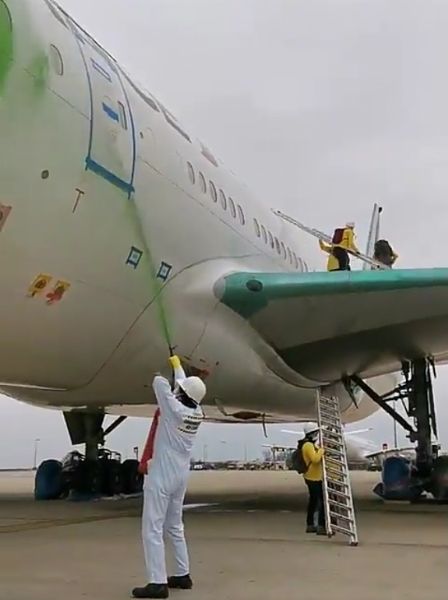 A Boeing 777 aircraft belonging to Air France has been vandalized at Paris' Charles De Gaulle Airport by environmental protesters from Greenpeace.
According to reports, the group of activists gained access to the location of the Boeing 777 after bypassing security at the airport. They later proceeded to spray the aircraft with green paint.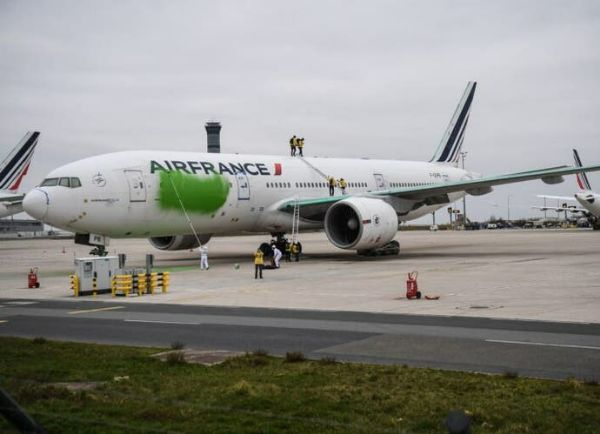 Video
A short clip of the event was posted on the group's social media page, Twitter. In the clip, the people, dressed in white overalls and wearing vests, can be heard saying 'greenwashing in progress'.
The post was captioned with :
"Direct Action – Want to See a Green Plane?
While the climate emergency demands a reduction in air traffic, @Djebbari_JB [Jean-Baptiste Djebbari, French Transport Minister] still thinks that a (hypothetical) green plane will suffice."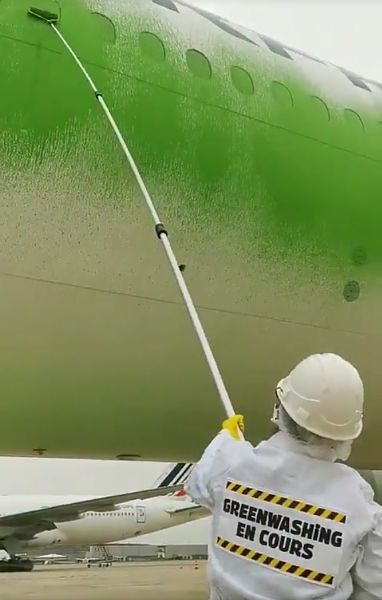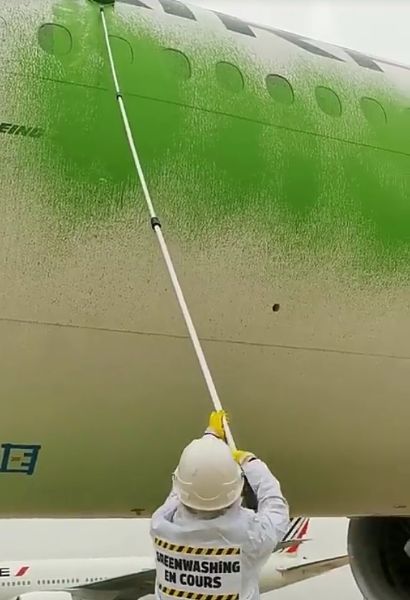 The activists' website goes on to explain they are not against technological innovations. They added that they do not believe it's enough to solve the climate crisis.
The group erected ladders to access the topmost part of the plane. The mirrors as well as the fuselage of the aircraft were some of the parts they was sprayed with green paint.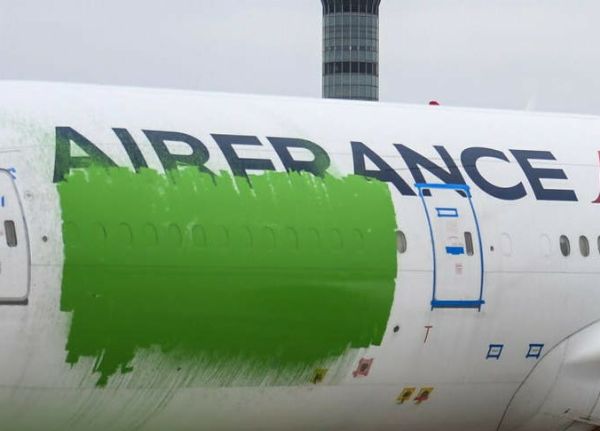 French aircraft pilot and Secretary of State for Transport, Jean-Baptiste Djebbari, responded with a tweet containing only two words – "Criminal proceedings?"
The question everyone is asking now is how the group they gained access to the plane. The vandalized aircraft is a 22-year-old Boeing 777-200ER registered F-GSPB. Its last commercial flight was reportedly on March 17th, 2020, when it arrived at CDG from Rio de Janeiro.