BREAKING: Robbers That Specialize In Stealing Cars In Lagos Traffic Arrested This Morning (See PHOTO)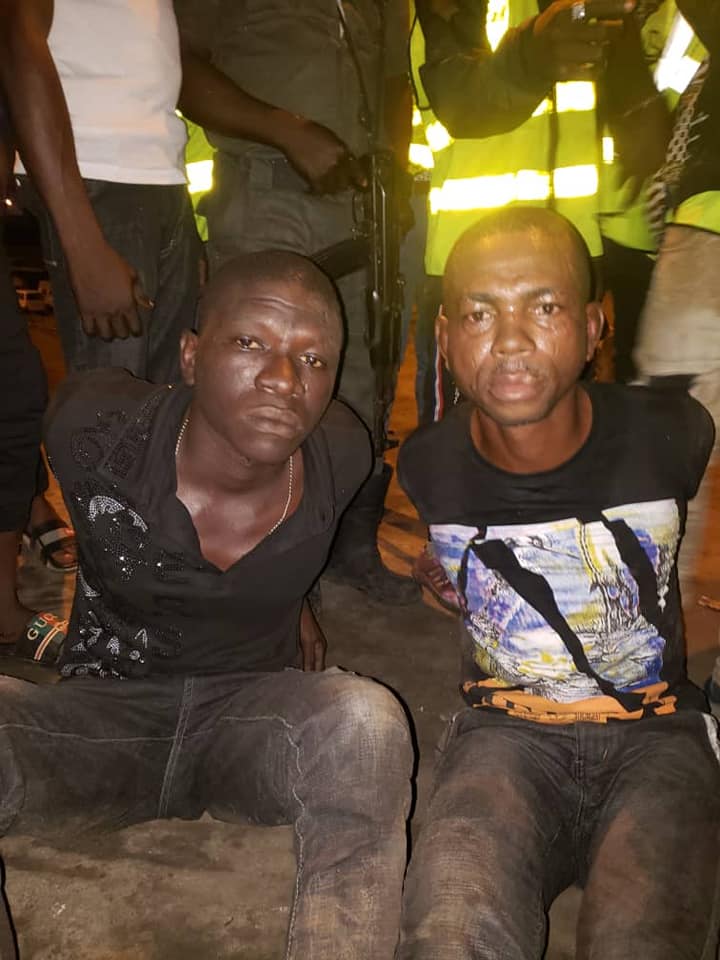 Two carjackers that specialize in robbing motorists of their cars in Lagos traffic were apprehended earlier today.
They were apprehended at Mile 2 Oke this morning by men of Presidential Task Force on Apapa Traffic Gridlock.
See the photo of the arrested carjackers.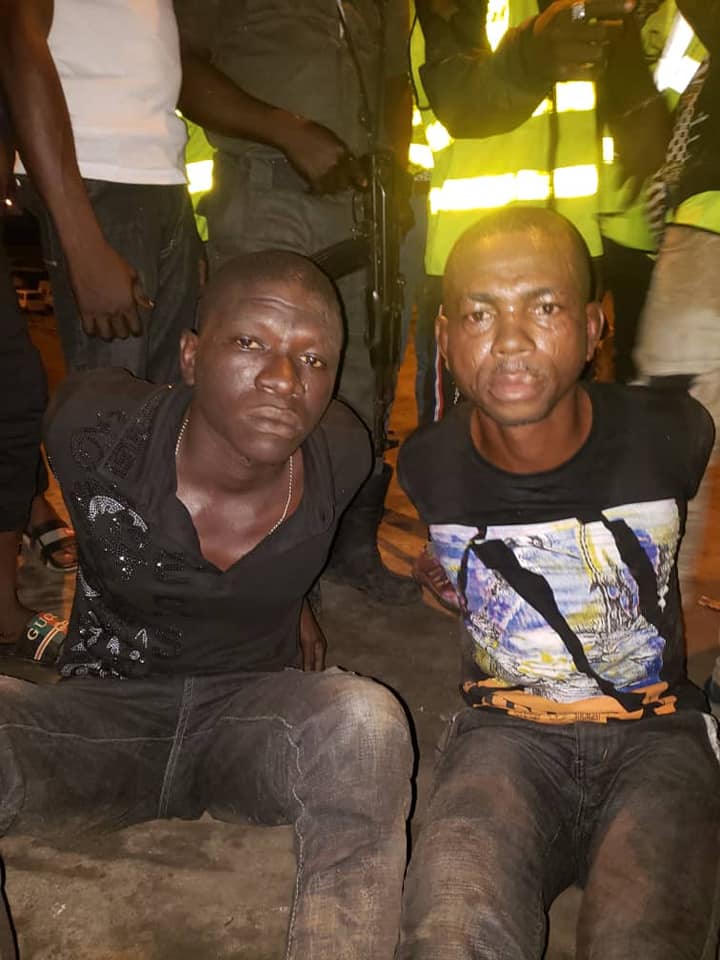 Photo Credit: Lagospedia