₦804m Bugatti Veyron Smuggled Into Zambia Could Be Crushed If Owner Is Found Guilty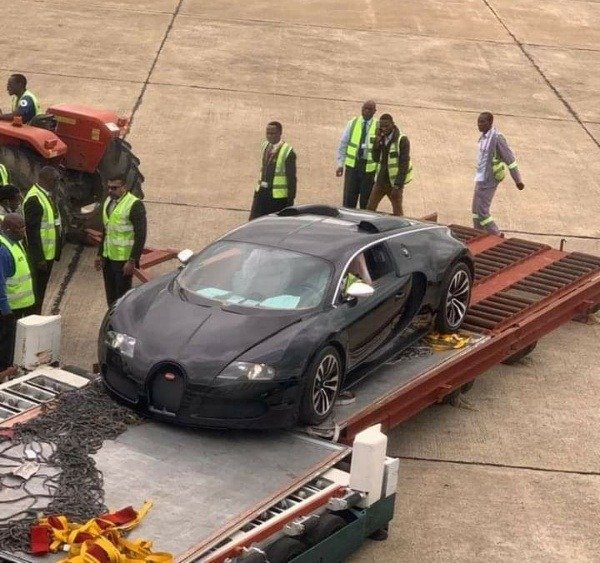 Seized ₦804m Bugatti Veyron could be crushed in Zambia if South African-based Zimbabwean owner is found guilty of money laundering.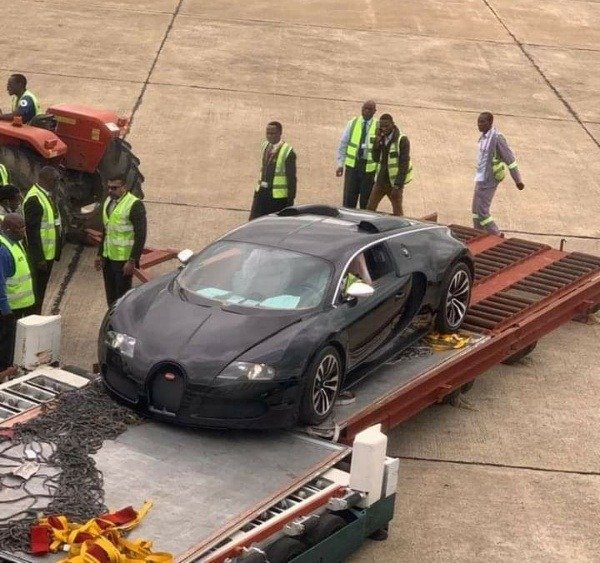 While a Bugatti Veyron being spotted on the streets of oil rich Dubai or Monaco may not cause much of a stir, the same isn't true if the supercar is seen in a poor African country for the very first time.
When South African-based Zimbabwean billionaire landed his Bugatti Veyron in Zambia few weeks ago, the news spread like wildfire; forcing the Drug Enforcement Commission (DEC) to seize the supercar to allow it investigate into the matter.
According to DEC, the commission wants to investigate whether the ₦804m supercar is in breach of any money laundering laws.
DEC spokesperson Theresa Katango said in a statement that :
"Following the concerns raised, the commission is making follow-ups to ensure the purchase of the motor vehicle is not in breach of any money laundering laws,"
She added that :
"the vehicle has since been seized as investigations are being conducted."
Initial reports suggest the Veyron was brought into the poor African country to evade taxes.
If the owner is found guilty, the seized ₦804m Bugatti Veyron could follow the same fate of a ₦1.1b Ferrari LaFerrari which South African authorities threatened to crush few years ago when its owner didn't follow the required import processes.
More About The Seized Bugatti Veyron
According to IOL report, the controversial Bugatti Veyron is a Sang Noir Special Edition.
Just 12 copies of the Bugatti Type 57S Atlantic-inspired Sang Noir Special Edition were built.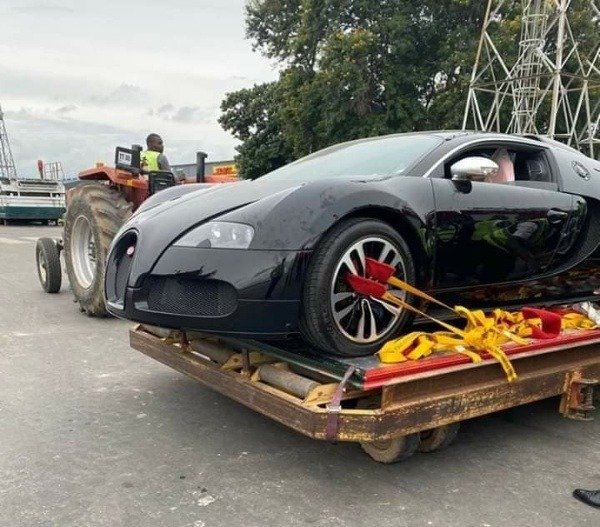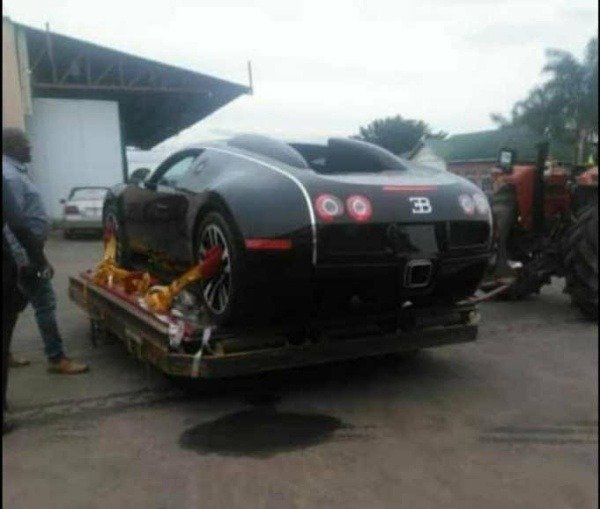 The supercar features jet black paintwork, visible carbon cladding on the exterior, and the infamous ballistic 8.0-liter W16 engine with 987 horsepower.