South African-based Zimbabwean Billionaire Lands ₦804m Bugatti Veyron In Zambia To Evade Tax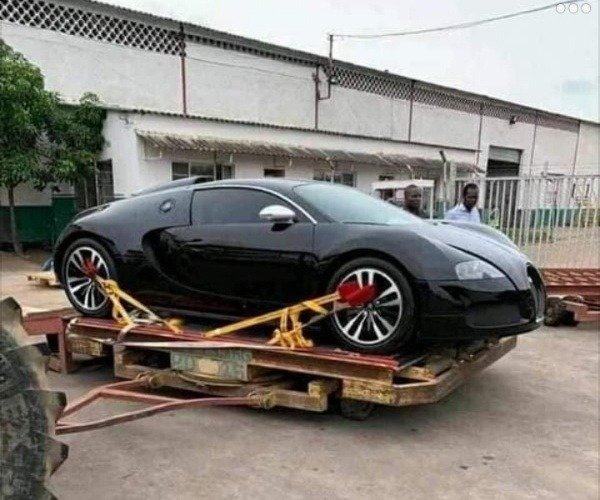 A ₦804m Bugatti Veyron Hypercar has turned head after being spotted at Kenneth Kaunda International Airport in Zambia on Monday.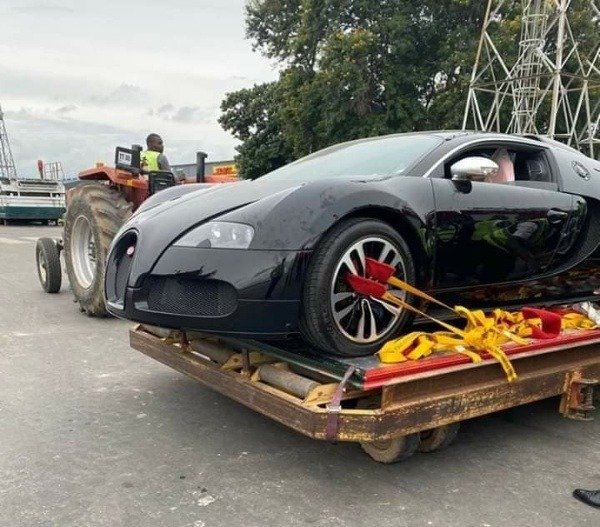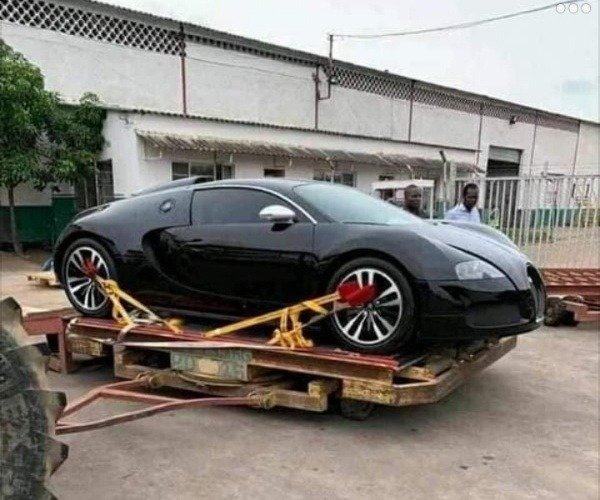 Bugatti Hypercars — right from the Veyron to the Chiron and Divo — are still one of the rarest cars on the road today.
Its no surprise when a Bugatti Veyron worth ₦804 million brand new turned heads recently after being spotted at Kenneth Kaunda International Airport in Zambia on Monday.
According to sources, the hypercar is owned by South African-based Zimbabwean businessman Ian Chamunorwa Nyarungwe Haruper.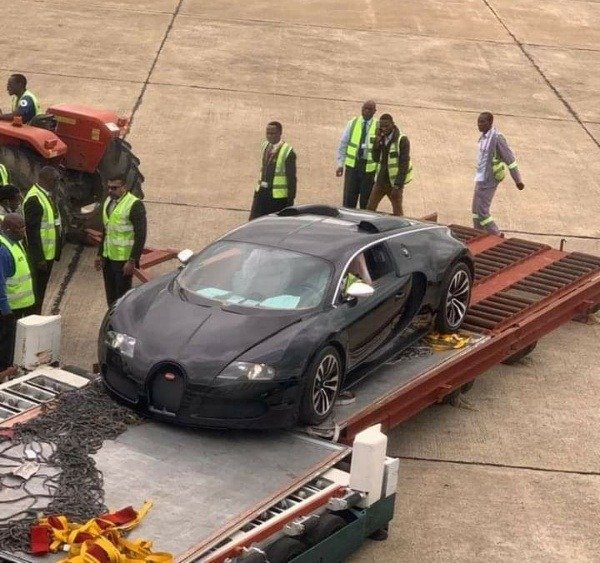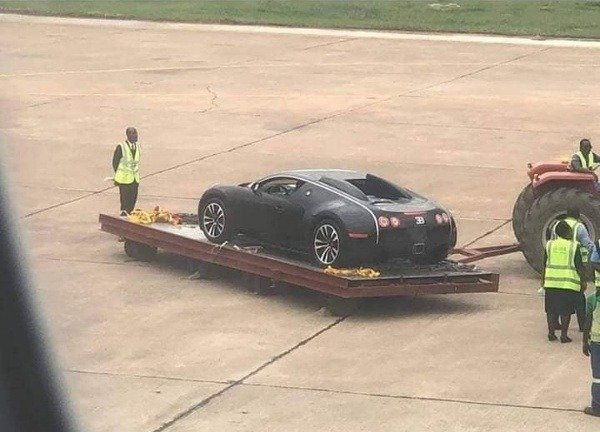 The businessman probably brought in the car to register it in Zambia. The Bugatti is expected to be shipped back to South Africa or Zimbabwe after the registration.
The supercar was airfreighted by Emirate Airline — a task that may cost £20,000 (₦9.4million Naira).
ZRA Documents shows he paid K41,000 (₦1.17m) as duty on the so-called "5-year second-hand Bugatti", which is even less than what he spent on flying the car in.
Last year, ZRA revised and standardized duty charged for second hand cars . This means the duty of cars are no longer attached to value.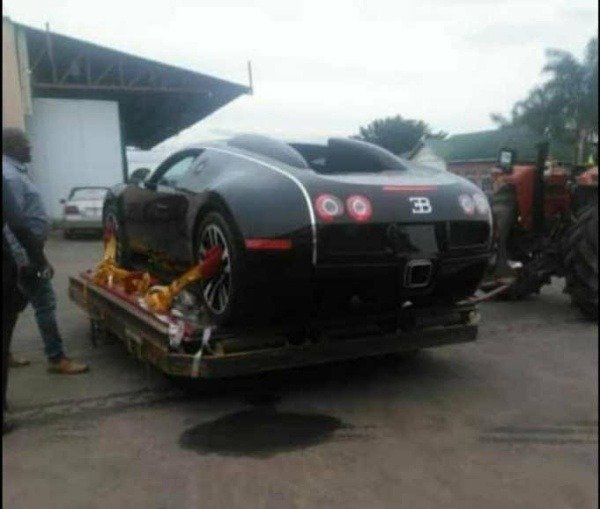 But this law is only on paper as ordinary people still pay exorbitant fees. Sources revealed that only the rich and connected people like Haruper are favoured by this system.
Despite being a rare car, a Bugatti Veyron Hypercar was also spotted being offloaded in Nigeria 8-months-ago. Many people believes that's the only Bugatti Veyron in the country, while others thinks otherwise.
Powering the Bugatti Veyron is a 8.0-litre quad-turbocharged W16 engine that makes a whopping 1200 Horsepower. The Veyron can do the 0-100 kmph run in just 2.5 seconds and a top speed of 431.072 km/h (267.856 mph).